---
President of Presidential Council praises German role in supporting political track in Libya.
Pulbished on: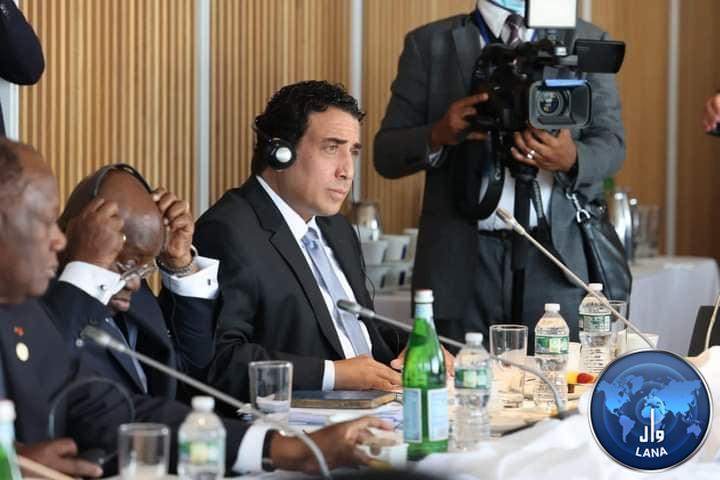 Tripoli, 21 September 2022 (Lana) President of Presidential Council Mohamed Al-Mnefi praised the German role in supporting the political track in Libya, especially by conducting of two conferences (Berlin 1and 2), praising the joint cooperation between Germany and Africa, in order to contribute to supporting the stability of the country and contribute to the success of the national reconciliation project in partnership with the African Union.
This came in a speech on the sidelines of the consultative meeting held by the German Chancellor "Olaf Schulz", yesterday in New York, with African leaders, including President of the Republic of Senegal, "Macky Sall", in his capacity as President of the African Union, President of the Presidential Council "Mohamed Al-Mnefi", and President of the African Commission "Moussa Fakih".
In his speech, President of the Presidential Council touched on the challenges of food security in Africa, especially in light of the current international crisis, and the importance of joint cooperation to overcome this crisis, and the role that Libya can play, once it is stable, in many files, the most important of which are oil, energy and environment, and the creation of economic and investment opportunities that will benefit the two continents, which contributes to cessation of illegal migration and localizing sustainable development in Africa.
=Lana=