---
The head of the government of national unity inaugurates the new headquarters of the Libyan Football Association.
Pulbished on: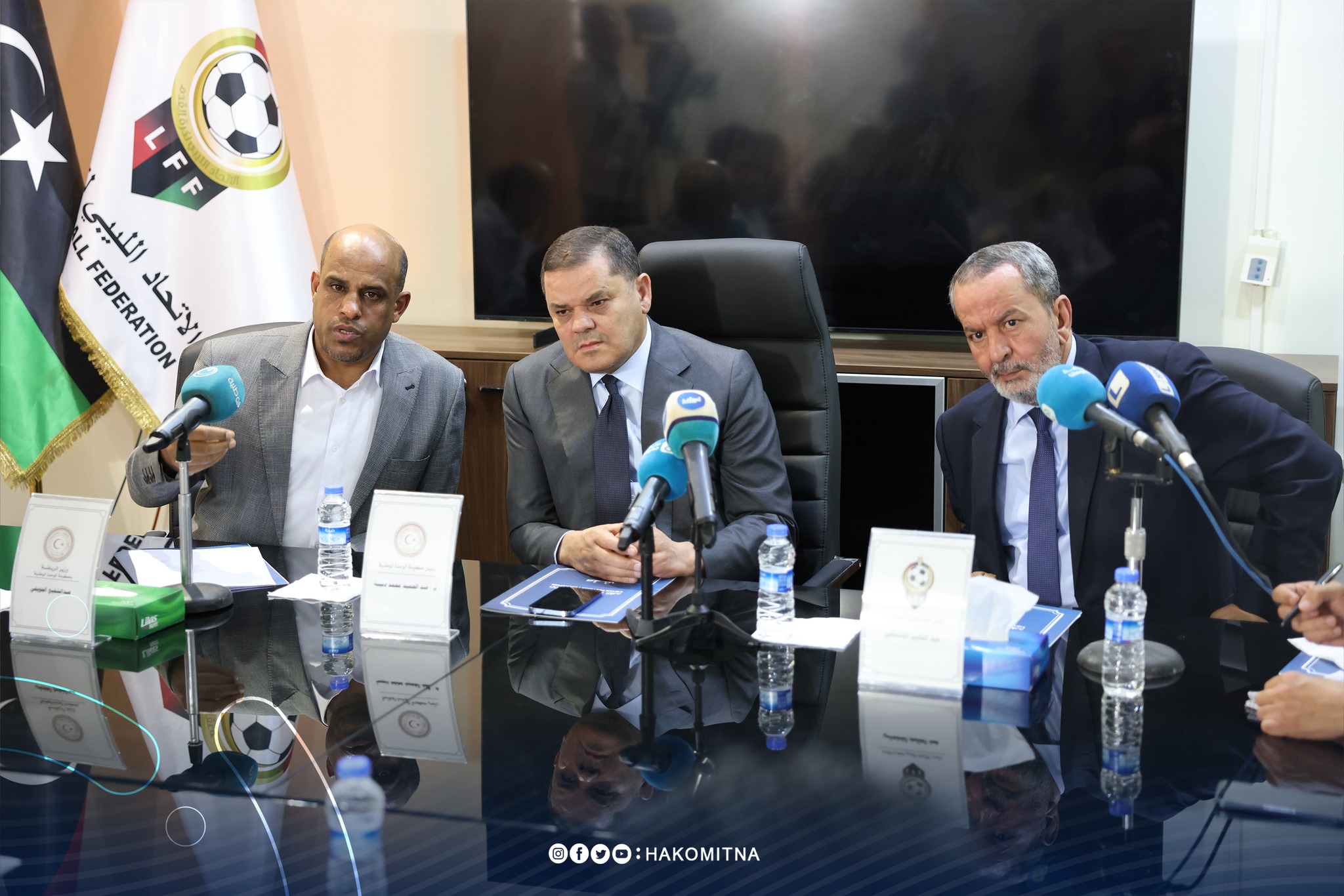 Tripoli, June 6, 2023 (LANA) - The President of the Government of National Unity, "Abdul Hamid Al-Dabaiba," today, Tuesday, inaugurated the new headquarters of the Libyan Football Association, accompanied by the Ministers of Sports and State for Cabinet Affairs, where he was received by the President of the Libyan Federation, members of the Management Committee, and a number of Premier League club presidents.
After an inspection tour of the components of the building, Al-Dabaiba held a meeting with the heads of the Premier League clubs running for the six-party league, in the presence of members of the Federation Management Committee, to find out the difficulties facing the establishment of the league in good conditions.
During the opening of the meeting, the President of the Federation praised the efforts of the Ministry of Sports and the International Federation of Football Associations to have the Libyan Federation an official headquarters after 61 years.
The Minister of Sports also praised the Prime Minister's efforts to support clubs at all levels in sports, who contributed to the conduct of all sports competitions without interruption or problems.
Al-Dabaiba affirmed his support for Libyan sport in all its aspects, despite all the difficulties facing the administrative and technical components of the sports family.
The Competitions Committee presented the calendar of the six-a-side league, which the Football Association intends to hold in Tunisia.
At the end of the meeting, Al-Dabaiba stressed the need to complete the stadiums before the start of the next season, not to hold local matches abroad, and to organize promotion and relegation for first and second division clubs.
... (LANA)...