---
(Abdul Hamid Al-Dabaiba) instructs the Minister of Sports to follow up on the Olympic Committee and determine its participation during the current year
Pulbished on: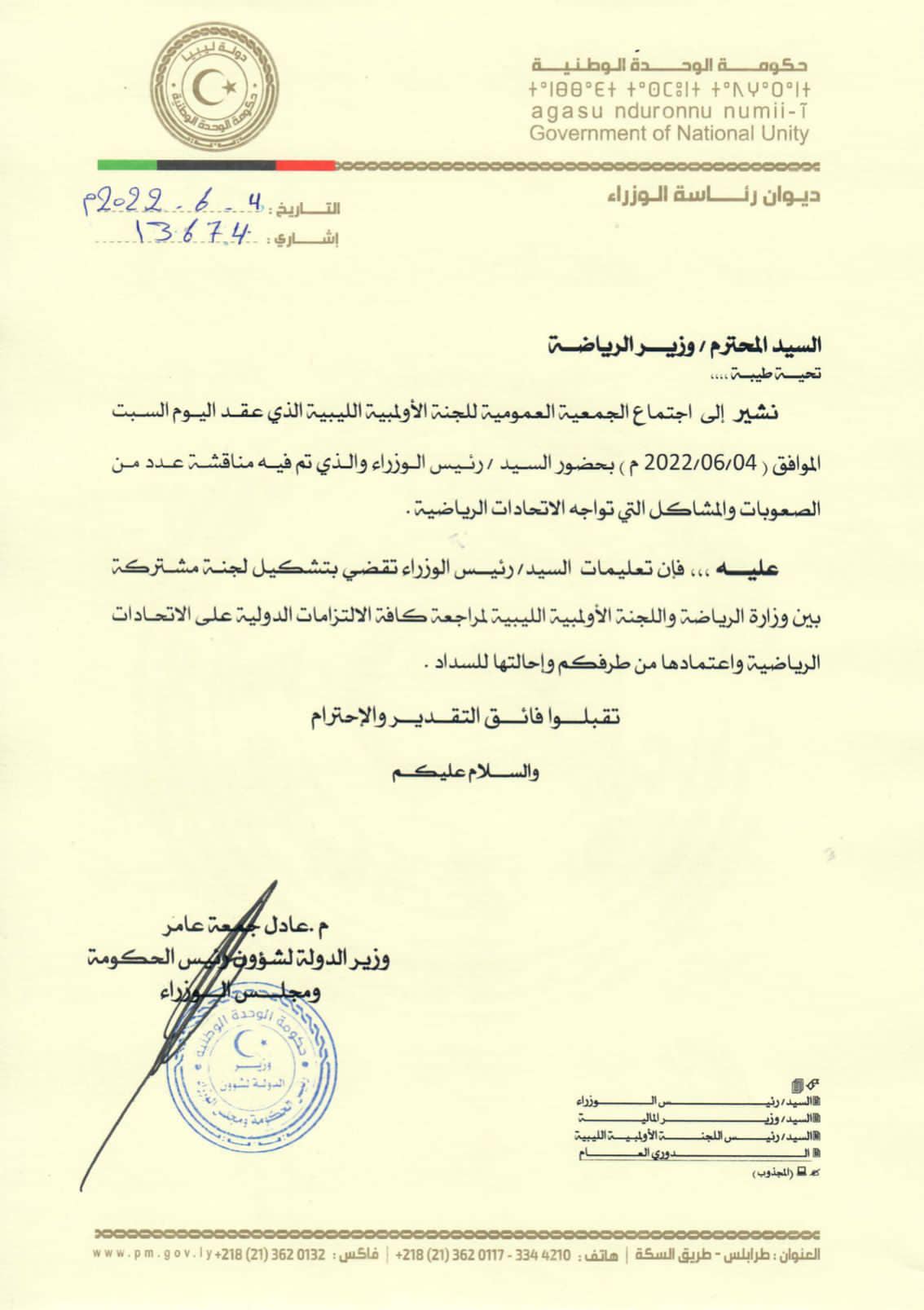 Tripoli, June 5, 2022 (LANA) - The Prime Minister of the Government of National Unity (Abdul Hamid Dabaiba) instructed the Minister of Sports to follow up on the Olympic Committee and determine its participation during the current year 2022, and to form a joint committee between the Ministry and the Olympic Committee to determine the international and regional obligations on sports federations for approval and referral for payment.
This came at the conclusion of the expanded meeting held by the General Assembly of the Libyan Olympic Committee, in the presence of the Prime Minister (Abdul Hamid Al-Dabaiba), the Ministers of Sports Abdul Shafi Al-Juwaifi, the Interior Minister Khaled Mazen, the President of the Libyan Olympic Committee Jamal Al-Zarrouk, and the heads of sports federations.
The meeting discussed the problems and difficulties facing the various sports federations, as well as the subsidiary federations in the regions and the difficulties and problems facing the federations, whether in individual or team games.
The Prime Minister affirmed his keenness to address the problems and international obligations of the sports federations, and the government guarantees the expenses of international and regional participation for all Libyan sports teams.