---
Italy's Defense Minister stresses the importance of Libya's stability in a tripartite meeting of the defense ministers of Turkey, Britain and Italy.
Pulbished on: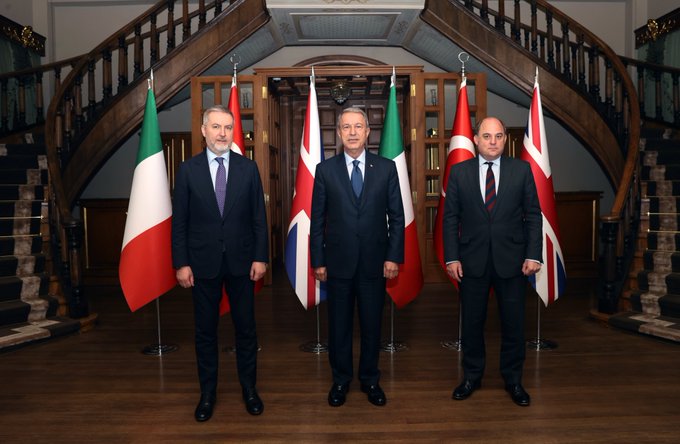 Istanbul, March 10, 2022 (LANA) - Italian Defense Minister Lorenzo Guerini said: (The stability of Libya is important for the stability of the Mediterranean region, and a permanent, effective and comprehensive solution to the problems in it should be found, and focus on cooperation and coordination to support positive developments in the country).
This came in the Italian minister's speech during a tripartite meeting that brought together: British Defense Minister "Ben Wallace", Italian Defense Minister "Lorenzo Guerini" and Turkish Defense Minister "Khulusi Akar".
The website of the Turkish Ministry of Defense reported on the international information network that the defense ministers of Turkey, Italy and England held a tripartite meeting in Istanbul yesterday, Saturday, hosted by the Turkish Minister of National Defense, "Khulusi Akar", in order to exchange views on strengthening relations between their countries in the field of defense, security and regional issues, and to discuss developments In the context of Ukraine.
The website quoted British Minister Ben Wallace as saying: (We are aware of Turkey's role in ensuring the implementation of Montreux and making the Black Sea a safe and free place for all countries, not just neighboring countries).
...(LANA)...