---
Algerian-Italian agreement to develop bilateral military cooperation.
Pulbished on: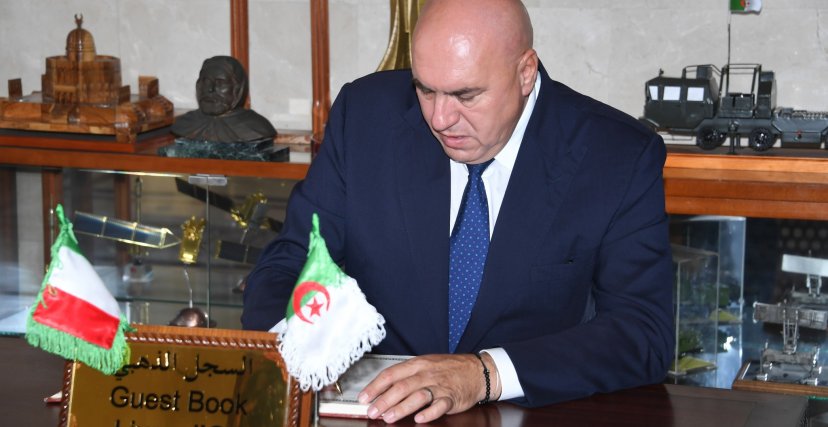 Algeria, September 28, 2023 (ALA) - Italian Defense Minister Guido Crozetto said that Algeria and Italy agreed to develop cooperation between the Algerian and Italian military institutions, adding that their main goal is to achieve economic development and stability in Africa and the Mediterranean region, as well as fighting terrorism.
This came during the press statement he made after he was received by Algerian President Abdelmadjid Tebboune, during his official visit to Algeria at the head of a high-level Italian military delegation.
The Algerian News Agency reported, quoting Crosetto, that his talks with the Algerian President were friendly and fruitful, during which the need to strengthen cooperation between Italy and Algeria was stressed with the aim of establishing stability in the Mediterranean basin region as well as in the Sahel region.
Crosetto stressed that Italy is convinced that Algeria is a strategic partner in Africa, noting that an action plan is being prepared to confront the challenges facing the two countries.
He added, "We are here in Algeria to dedicate the African development plan prepared by the Italian Prime Minister, Giorgia Meloni."
=Lana=