---
During Takala's call, Haniyeh praises Libya's position of rejecting normalization.
Pulbished on: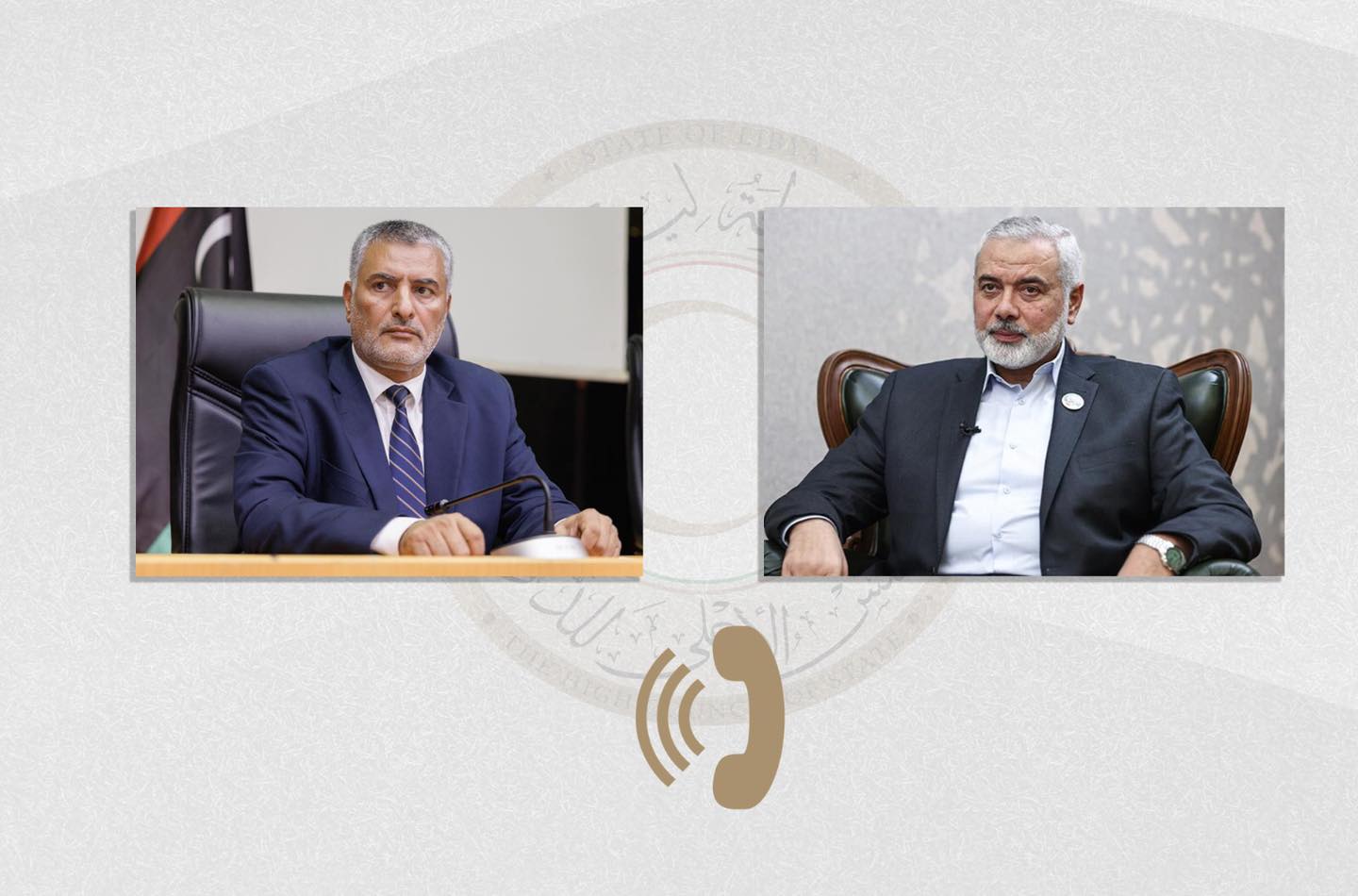 Tripoli, September 3, 2023 (Lana) The head of the Hamas political bureau, Ismail Haniyeh, expressed the Palestinian people's appreciation for Libya's position rejecting, with all its components and levels, normalization with the Israeli occupation.
This came during a phone call received by the Head of the High Council of State, Mohamed Takala, during which they discussed the latest developments in the Palestinian issue, according to the communication office of the council.
Haniyeh commended the council's position and official state institutions, indicating that the last Israeli attempt to penetrate this honorable Libyan position failed.
Takala stressed the solidity and steadfastness of the Libyan positions towards the Palestinian issue and that the Palestinian issue for Libya is the central issue, and there is no waiver of the rights of the Palestinian people in any way.
=Lana=