---
6+6 Committee: We achieved consensus on the election of the President of State and members of the National Assembly.
Pulbished on: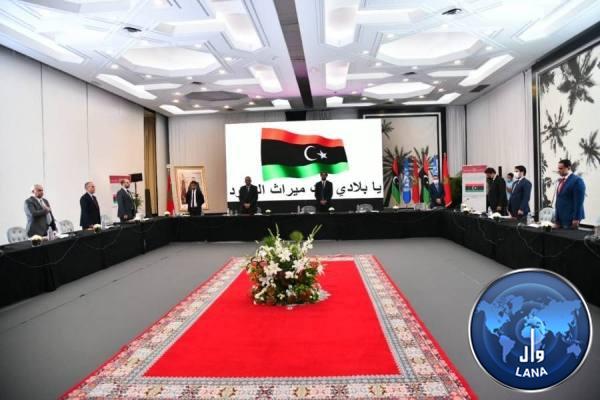 Tripoli 24 May 2023 (Lana) The joint committee in charge of the House of Representatives (HoR) and the State Council to prepare electoral laws (6 + 6) ,announced yesterday that it achieved a full consensus regarding the election of the president of state and members of the National Assembly, in addition to how to involve the political parties in the HoR elections through party lists or individual nominations.
This came in a statement following a new round of consultations in the Moroccan city of Bouznika, which was read by the head of the delegation of the High Council of State, Omar Boulifa.
The statement stated that the committee held several meetings in Tripoli before this round in Morocco, which were characterized by a positive atmosphere among the members during the discussion of most points related to the legislative and presidential election laws.
It added that it had connected with different government institutions concerned with elections, and was guided by a set of proposals it had received from political and civil bodies and Libyan experts in this regard.
The Committee stressed that holding legislative and presidential elections will take place according to simultaneous procedures.
The committee indicated the progress made in defining and distributing seats in the HoR and Senate according to constituencies, procedures for forming and approving lists of candidates, representation of women, controlling electoral crimes, procedures for electoral appeals related to the elections of the President of the State, the HoR, and the Senate, and organizing the right of all candidates to access equitably government media platforms as well as their own.
The committee also affirmed its members' commitment and the commitment of their colleagues in the HoR and the state to complete the preparation of various electoral draft laws in this meeting, in order to achieve a consensual and comprehensive legislative framework for the elections in Libya, in constant consultation with the judicial bodies and the technical bodies represented by the High National Elections Commission and the UNSMIL.
=Lana=