---
During his meeting with Sabadell, Al-Menfi stresses the importance of the role of the EU Mission in Libya.
Pulbished on: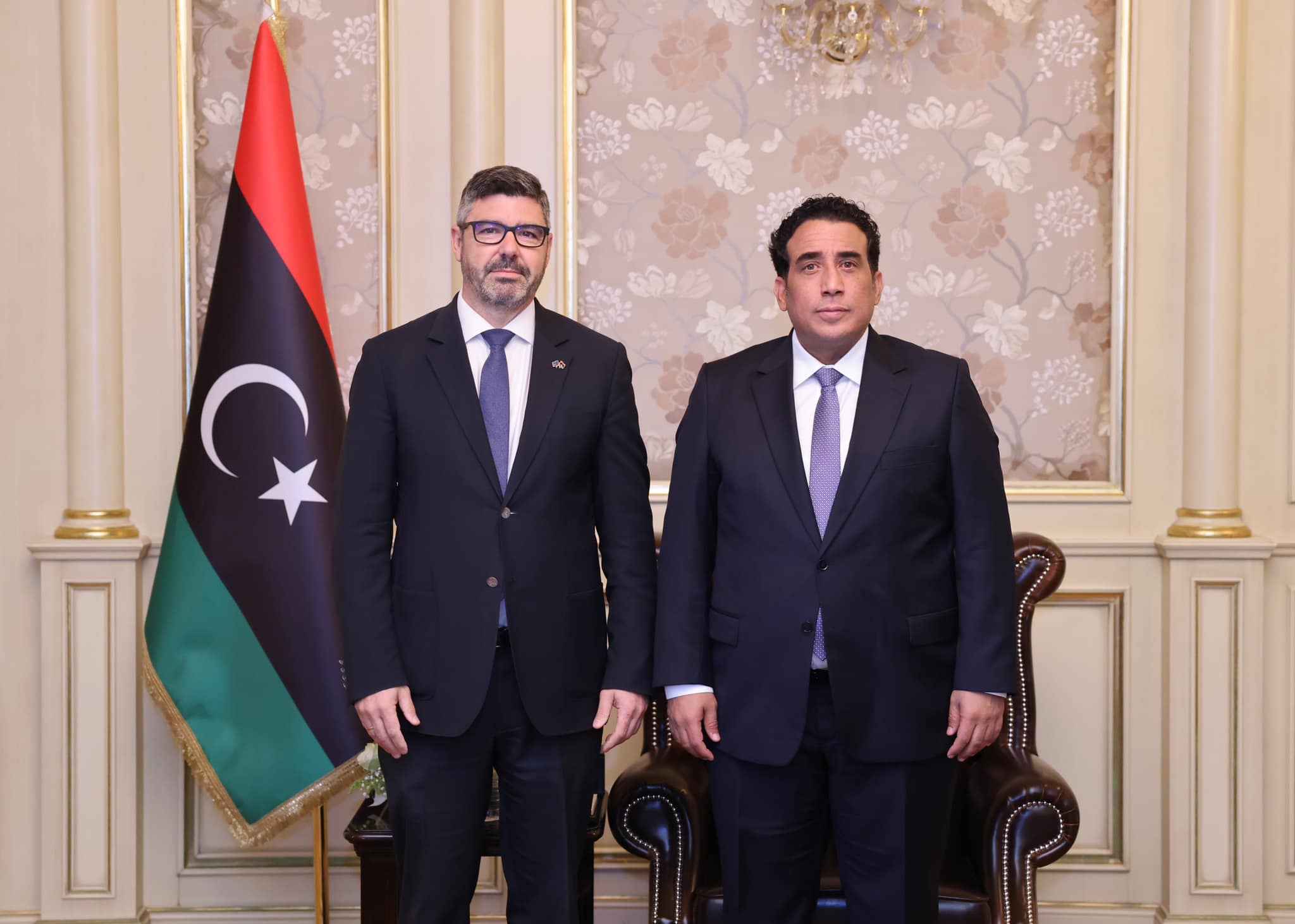 Tripoli 23 May 2023 (Lana) The President of the Presidential Council, Mohamed Al-Menfi, received yesterday the European Union Ambassador to Libya, Jose Sabadell.
Sabadell commended the role of the Presidential Council in hosting and sponsoring the meeting of the working group emanating from the Berlin process on international humanitarian law and human rights that was held today, which he considered the first step to strengthening national ownership.
Sabadell stressed the importance of the Presidential Council sponsoring these paths to achieve stability and peace throughout the country, noting the EU's continued support for development projects in Libya and providing technical assistance to a number of sectors.
Al-Menfi stressed the importance of the role played by the EU Mission in Libya in supporting development, providing technical assistance, and contributing to the political process in Libya.
Al-Menfi also stressed that the Presidential Council plays its role with regard to achieving national ownership of these paths and ensuring that all activities related to them are hosted on the entire territory of Libya, highlighting the importance of the role of the EU in supporting the national reconciliation project on the principle of partnership.
=Lana=