---
Discussing the possibility of activating Qatari bilateral commercial memorandums of understanding in Libya.
Pulbished on: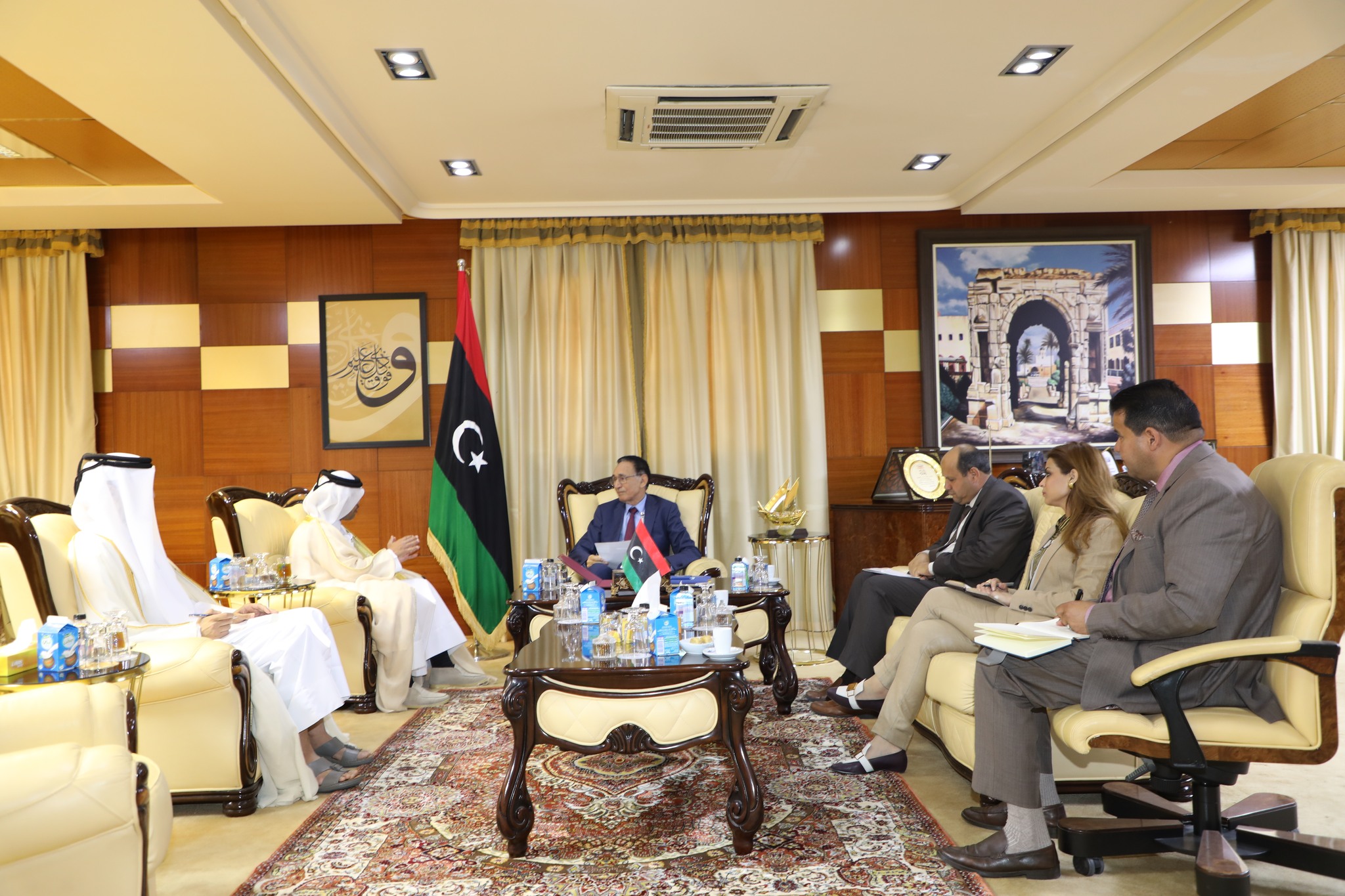 Tripoli 23 May 2023 (Lana) The meeting of Minister of Economy and Trade, Mohamed Al-Haweij, with Qatari Ambassador to Libya, Khaled El-Doseri, discussed the possibility of activating agreements, bilateral commercial memorandums of understanding, and Qatari investments in Libya signed during the past years.
The meeting, which was held in Tripoli yesterday, discussed the economic and commercial relations between the two countries, mechanisms for enhancing commercial cooperation, facilitating the movement of business owners, and procedures for private sector companies in the two countries.
The meeting discussed the ongoing preparations to hold the Libyan-Qatari Higher Committee as soon as possible, in addition to completing consultations on establishing the Libyan-Qatari Business Owners Council.
=Lana=