---
A dialogue in Benghazi on civil society's role in the methodology of the upcoming dialogue of the UN mission in Libya.
Pulbished on: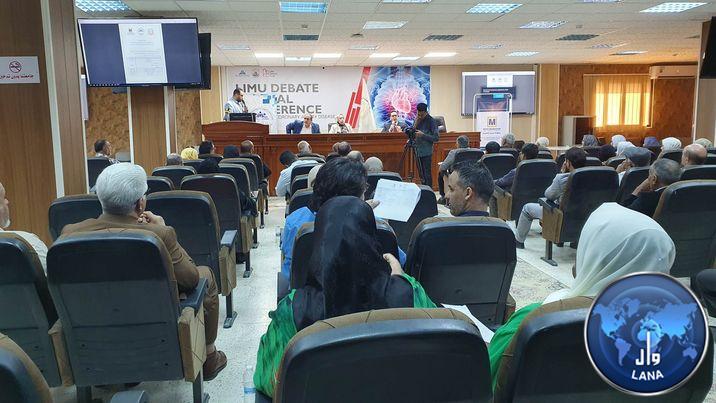 Benghazi 14 May 2023 (Lana) A dialogue session in Benghazi was held yesterday, entitled "The Role of Civil Society in the Methodology of the upcoming Dialogue of the UN Mission in Libya," with the participation of a number of actors in the civil society institutions, local organizations, political parties, and academics.
The dialogue, which was called for by the community partnership, the Muwatana Organization for Support and Awareness, and Meras for Development, discussed UNSMIL's efforts to make a new political dialogue include all Libyan parties, especially since it's the first time that civil society participates as a pressure force locally.
The participants discussed similar previous experiences locally between repetition and framing, the methodologies that were the cause of failure, the advantages and disadvantages of active participation and the contribution of civil society, and strategies for crossing over.
The discussions dealt with questions on what distinguishes this initiative from the others, the importance of previous experience in choosing the criteria for dialogue, the effectiveness of this path, the oversight role of civil society on it, and the extent of the danger of civil society's participation on the national security of the country.
=Lana=