---
Dabaiba stresses the role of the Warfalla tribes in social peace, stability and reunification.
Pulbished on: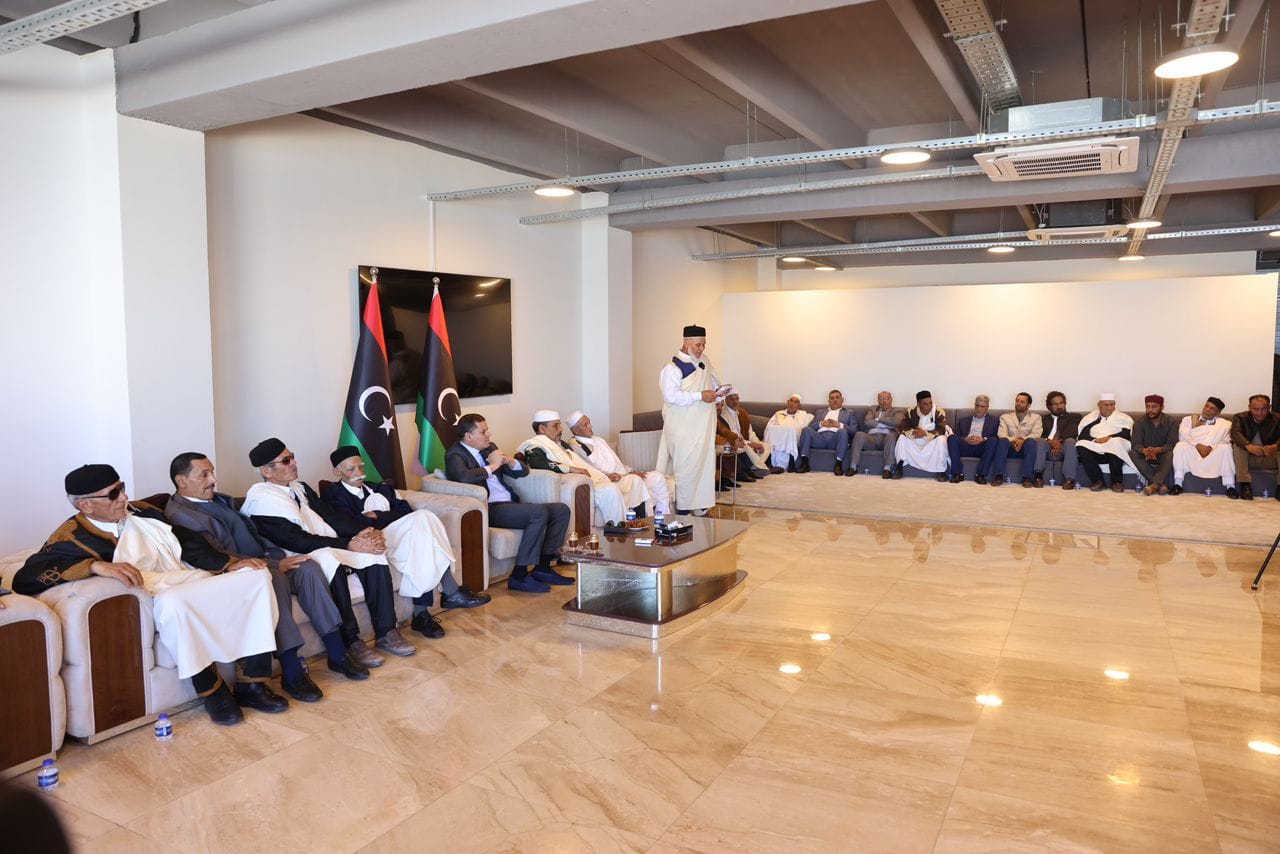 Tripoli, March 14, 2023 (LANA) - The Prime Minister of the Government of National Unity, "Abdul Hamid al-Dabaiba," met today at his home a number of members of the Social Council of Warfalla from the cities of "Bani Walid," "Tinenay," "Mardom" and "Zamzam," and a number of dignitaries from the city of Bani. Walid and directors of service sectors in the municipality.
And according to what was published by the media office of the Prime Minister on its official Facebook page, members of the Social Council praised in a speech to them the efforts made by the Government of National Unity to restore life in all Libyan regions, including the city of Bani Walid, and affirmed their support for its efforts to achieve stability within the city and the return of life. after a period of marginalization during the past years.
The youth of Bani Walid also praised, in a speech to them during the meeting, the efforts of the Prime Minister in supporting youth and implementing development programs that achieved stability and development for them, calling for more support for this important segment.
During the meeting, the youth of Bani Walid expressed their support for the local and international efforts to hold the elections as the real solution to all the political and economic problems that the country suffers from.
Al-Dabaiba stressed the role of the Warfalla tribes in social peace, and the need for them to play their historical role in stability and reunification, assuring them that the government will not give up providing its services to the city in all fields.
At the end of the meeting, the city's notables stressed their support for the government's efforts in stability and development, and that building the state and ending conflicts in it will only take place through elections, praising the efforts of the government of national unity in making this election a success.
... (LANA) ...