---
The Prime Minister of the Government of National Unity issues his instructions for the maintenance and development of the National Museum and the ancient cities.
Pulbished on: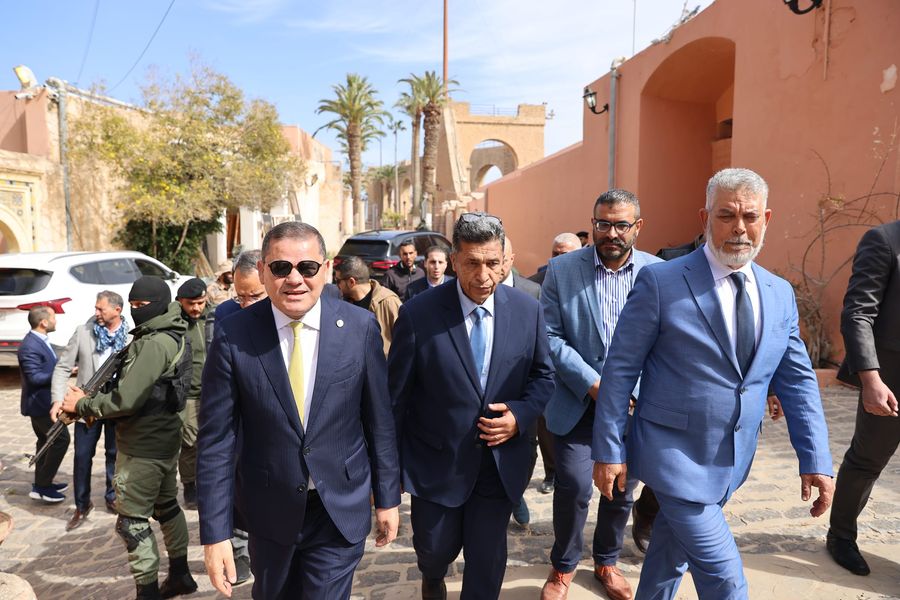 Tripoli, February 27, 2023 (LANA) – The Prime Minister of the Government of National Unity, "Abdul Hamid al-Dabaiba," visited today, Monday, the Antiquities Authority, to find out about the difficulties that prevent the reopening of the National Museum.
During the visit, Al-Dabaiba met with the head of the Antiquities Authority, Muhammad Faraj, and the director of the National Museum project, Muhammad Fakroun, and a number of specialists in the authority, in the presence of the Minister of State for Communication, Walid Al-Lafi, and the head of the Agency for the Development of Administrative Centers, Ibrahim Takita. Explanations of museum conditions and the development plan prepared by the Authority to restore life to historical museums and theatres.
After the meeting, Al-Dabaiba made an inspection tour of the museum, during which he was briefed on its conditions, appreciating the efforts made to preserve it despite the humanitarian conditions the country went through.