---
Libyan NSC warns of consequences of infringement on antiquities.
Pulbished on: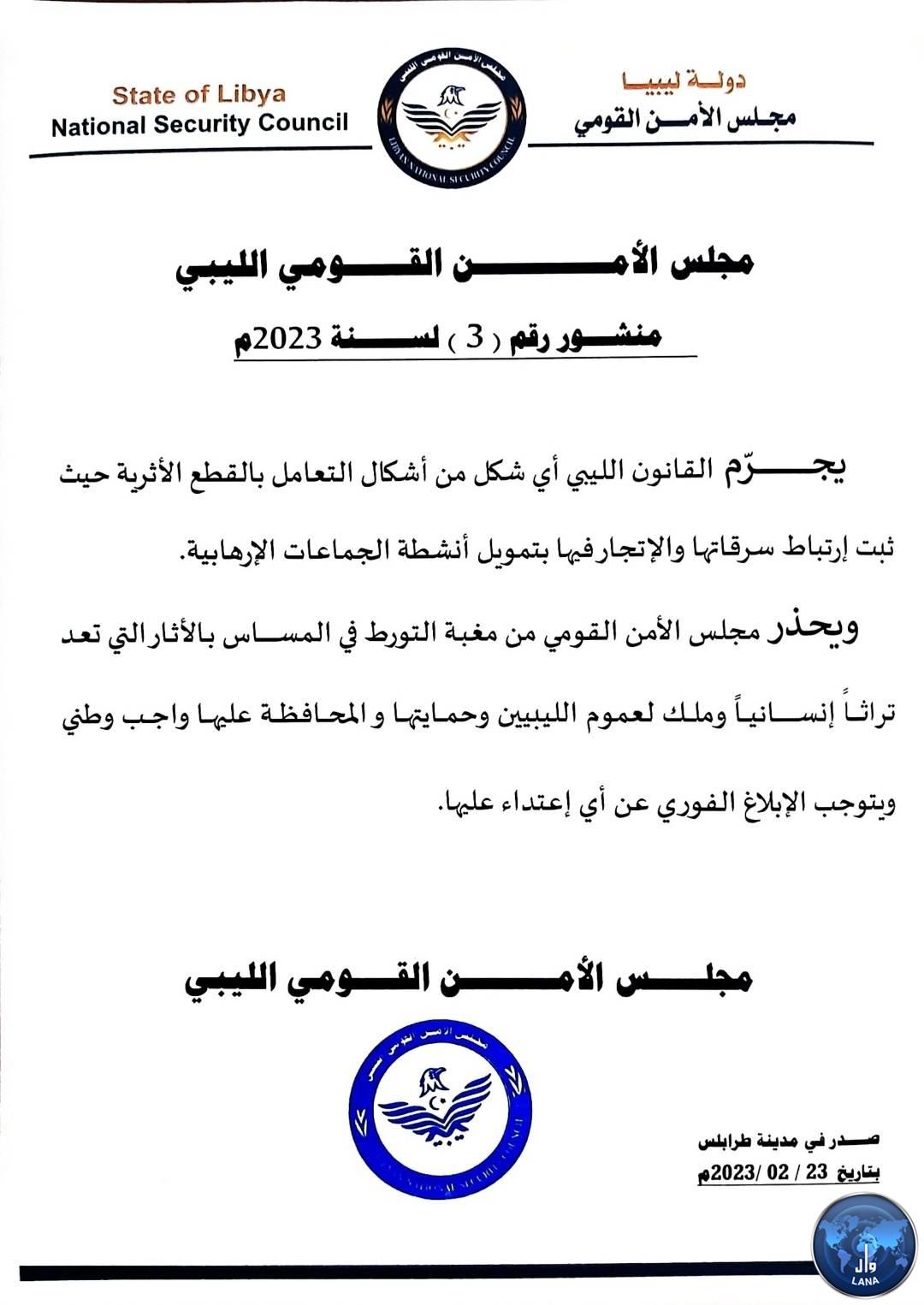 Benghazi, February 23, 2023 (Lana) – The Libyan National Security Council stressed, Thursday, that Libyan law criminalizes any form of dealings on artifacts.
The council said in its circulation No. (3) for 2023 that it has been proven that the theft of antiquities and trafficking in them is linked to financing the activities of terrorist groups.
The National Security Council warned against the consequences of being involved in any detrimental act to antiquities, which are considered human heritage and the property of all Libyans, pointing out that protecting and preserving them is a national duty, and any encroachment on them must be reported immediately.
= Lana=