---
A number of representatives express to Bathily their desire to unify the Libyan institutions.
Pulbished on: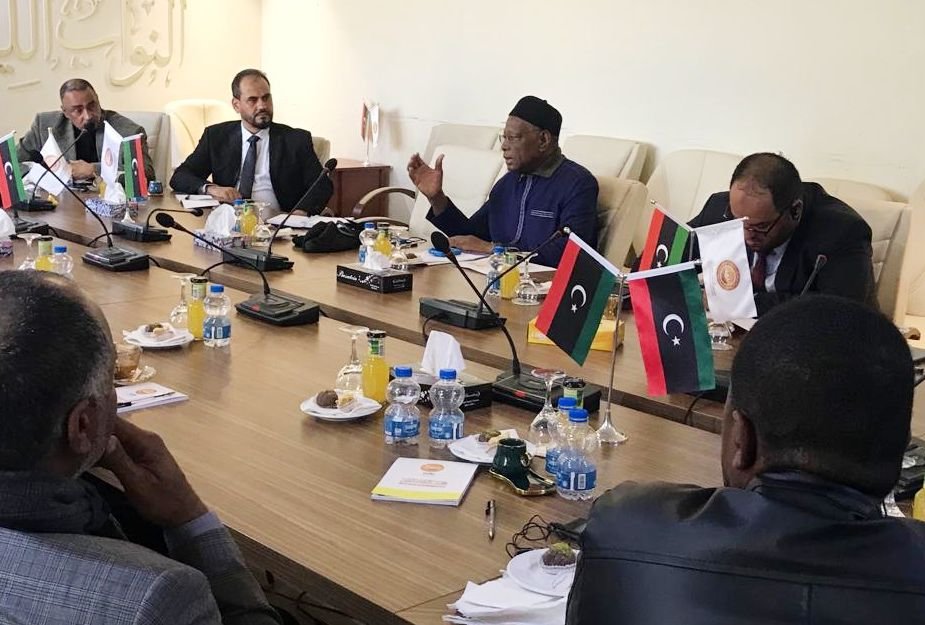 Tripoli 5 February 2023 (Lana) The UN Envoy to Libya, Abdoulaye Bathily, met yesterday, in Tripoli, with a number of members of the House of Representatives from the south, east, and west.
According to a tweet by Bathily this meeting comes as part of his consultations with Libyan political actors.
"A number of the members briefed me their on views to advance the political process forward, and many members expressed their deep concerns on the continuing political stalemate and its repercussions on the security, stability and unity of Libya, and their desire to unify the Libyan institutions as a precondition to get out of the state of political stalemate," Bathily said.
"I welcomed their commitment to Libya and finding a way forward toward a solution, and expressed my hope that they continue to be vocal about their convictions in the interest of the country and its people, stressing the need for all leaders to meet the aspirations of the 2.8m Libyans who registered to vote and the need for the High Council of State and the House of Representatives to positively and constructively engage to reach a constitutional basis for elections as soon as possible," he added.
=Lana=