---
Tourist Police holds meeting lifting ban on Libyan World Heritage Sites.
Pulbished on: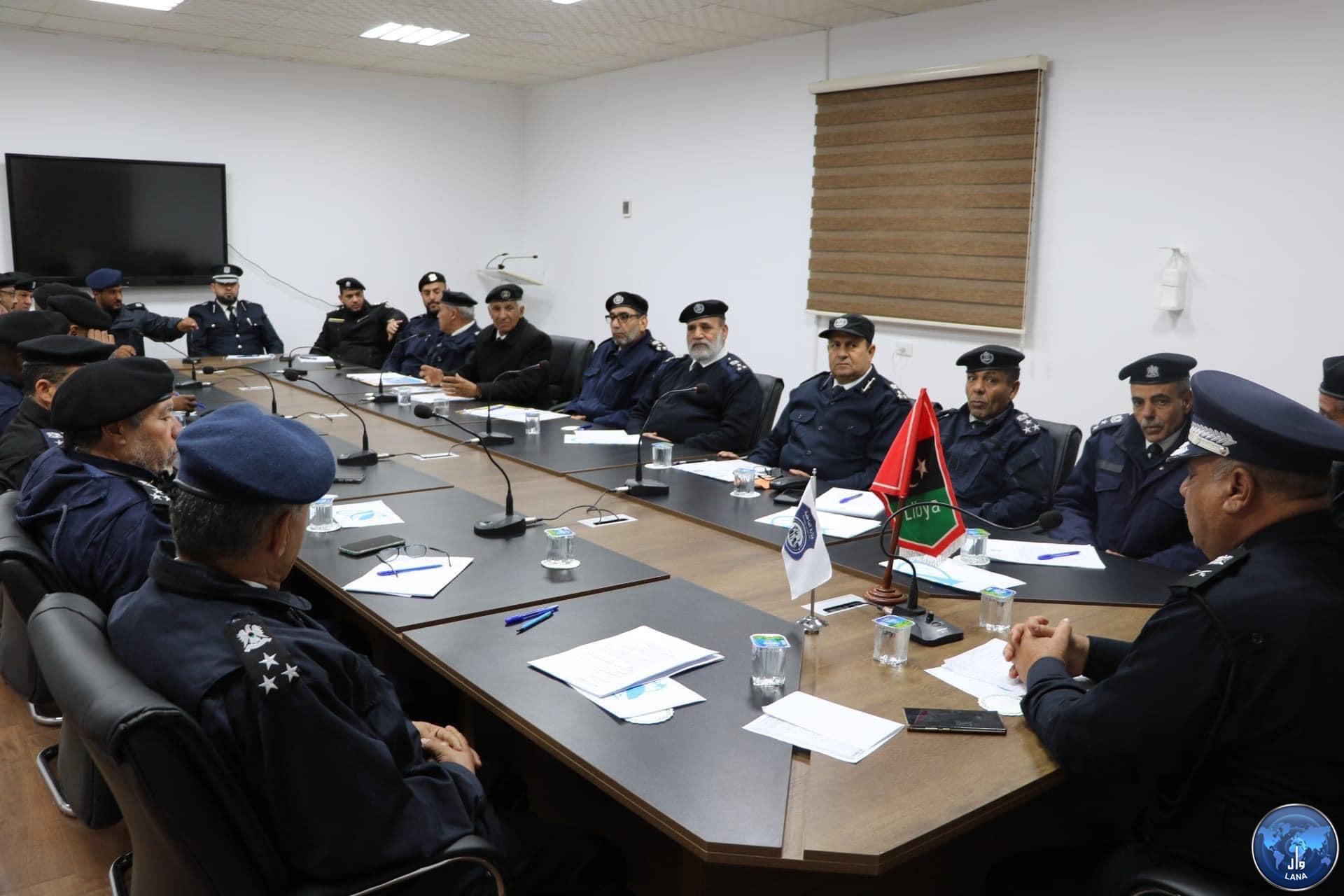 Tripoli, January 29, 2023 (LANA) - The second meeting was held in the office of the Tourist Police and Antiquities Protection Agency, headed by the head of the agency, Maj. Gen. Al-Senussi Saleh, and in the presence of his deputy, Maj. Gen. Ahmed Al-Riahi and directors of agency departments.
The Ministry of Interior stated on its Facebook account that the meeting dealt with discussing the possibility of holding a scientific symposium regarding lifting the ban on the five Libyan world heritage sites; Ghadames , Acacus, Leptius Magna, Sabratha, and Cyrene.
According to the source, during the meeting, it was agreed to hold a scientific symposium to contribute to lifting the ban on world heritage sites in the country.
=Lana=