---
Food control: The World Food Organization must adhere to quality in its shipments to Libya
Pulbished on: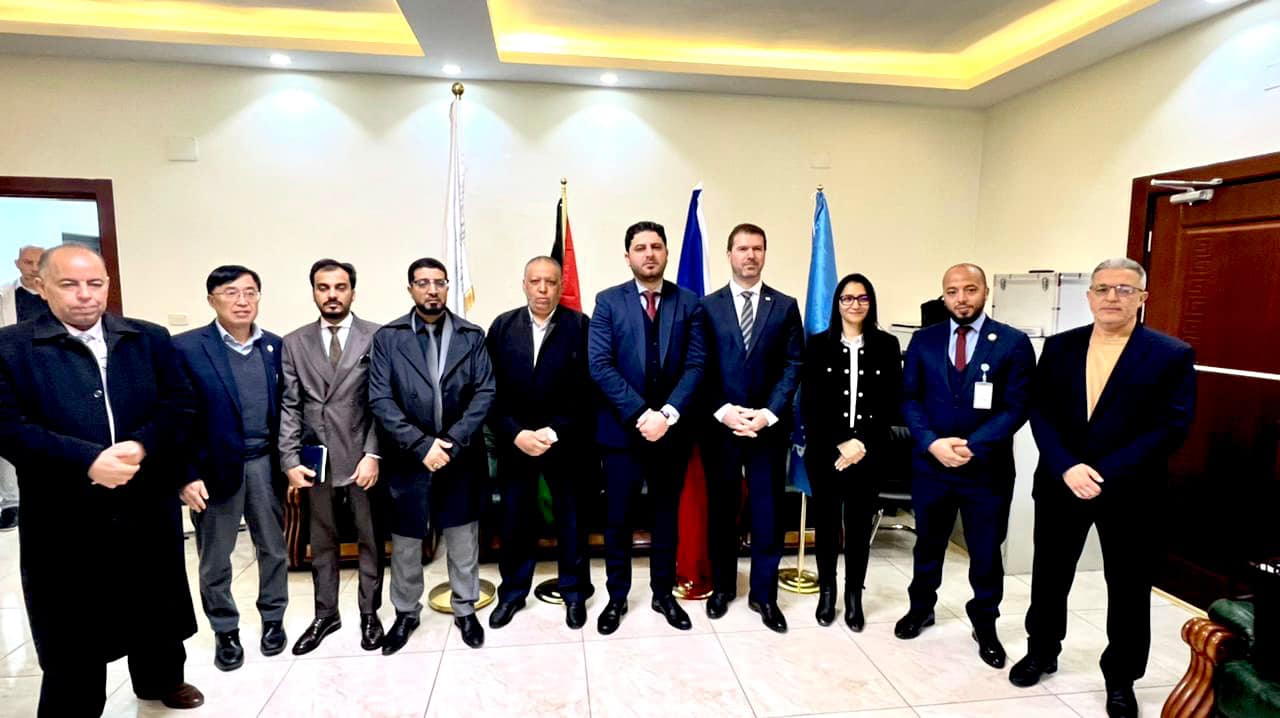 Tripoli, January 28, 2023 (LANA) - The Acting Director General of the Food and Drug Control Center, "Abdullah Muhammad Abdullah," discussed with the head of the Middle East sector of the World Food Organization, accompanied by the Czech ambassador to Libya, the quality of food and medicines that are supplied through the organization in the form of subsidies.
During the meeting, the two sides reviewed aspects of joint scientific and professional cooperation with the centers corresponding to the center abroad, in addition to discussing and exchanging experiences with them, holding workshops and striving to raise the level of control work in the center to serve the interest of the consumer.
For his part, the Director General of the Food and Drug Control Center stressed the need for shipments of food and medicines supplied through the World Food Organization to be of high quality that conform to the specifications and standards approved in the Libyan state.
In turn, the Czech ambassador praised the center's role in consumer protection, stressing that it enjoys their attention and follow-up on the successes achieved by the center in its field of specialization.
=Lana=