---
Minister of Health discusses cooperation with French companies for manufacturing in Libya.
Pulbished on: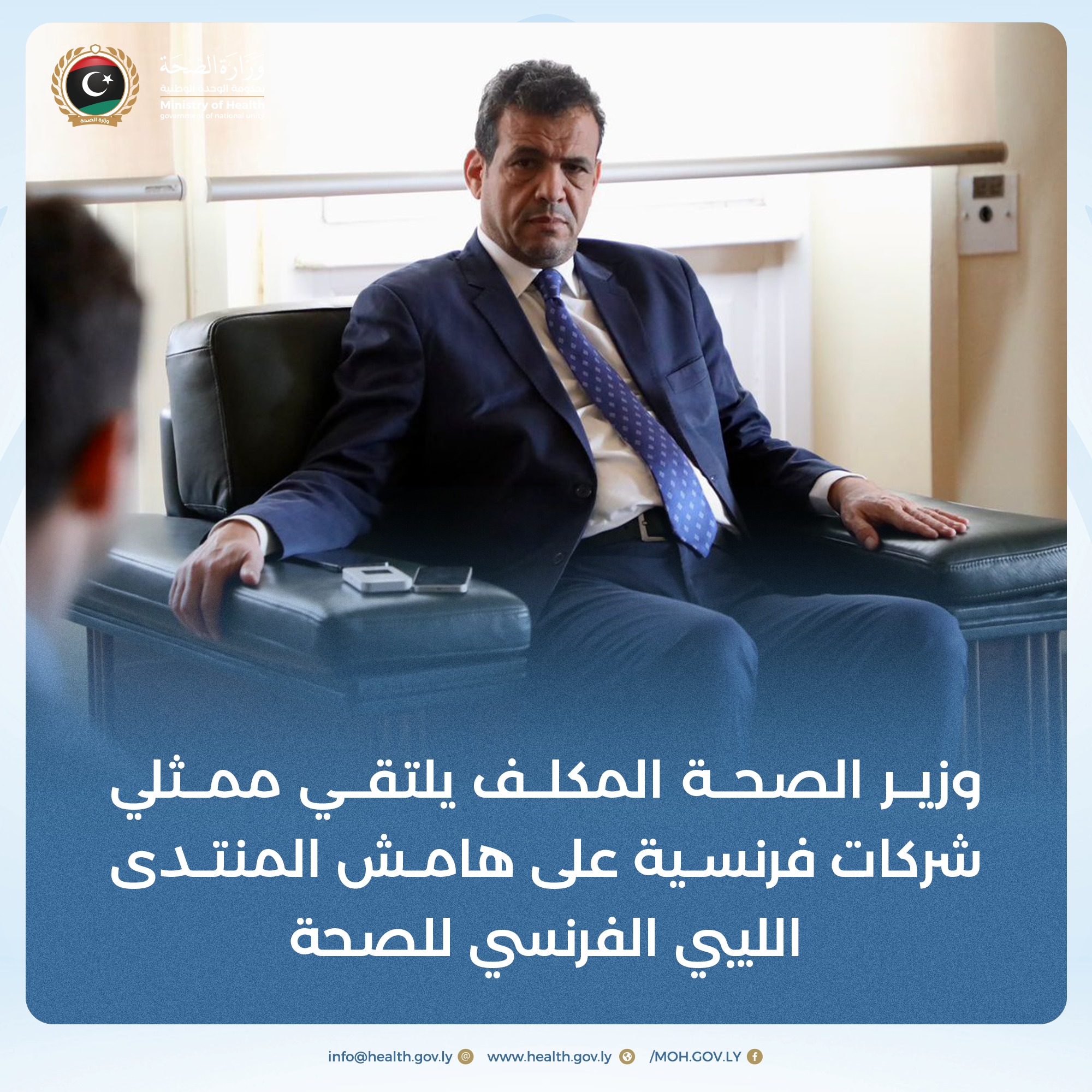 Tripoli 29 November 2022 (Lana) Deputy Prime Minister and Minister of Health-designate ,Ramadan Abo-Janah, met a number of representatives of French companies on the sidelines of the Libyan-French Heath Forum.
According to the SMS Page of the Ministry, during the meeting aspects of cooperation were discussed, with companies operating in health sector including ,Sanofi, Pierre Fabre, Saint-Marguerite, and Servier, and the partnership between these companies and the local sectors of manufacturing inside Libya and contributing to health programs and development in the country.
Abo-Janah discussed with representatives of St. Margaret Company the promotion of cooperation in children's tumor treatment programs and implementation of training programs for medical staff and drug processing in this file.
Abo-Janah also discussed cooperation with "Bertin" company, which specializes in medical waste treatment, and "Fortel" company for equipment for factories and pharmaceutical laboratories.
=Lana=