---
Norwegian Minister of Diplomacy reiterates to Al-Manqoush her country's full commitment to support stability in Libya.
Pulbished on: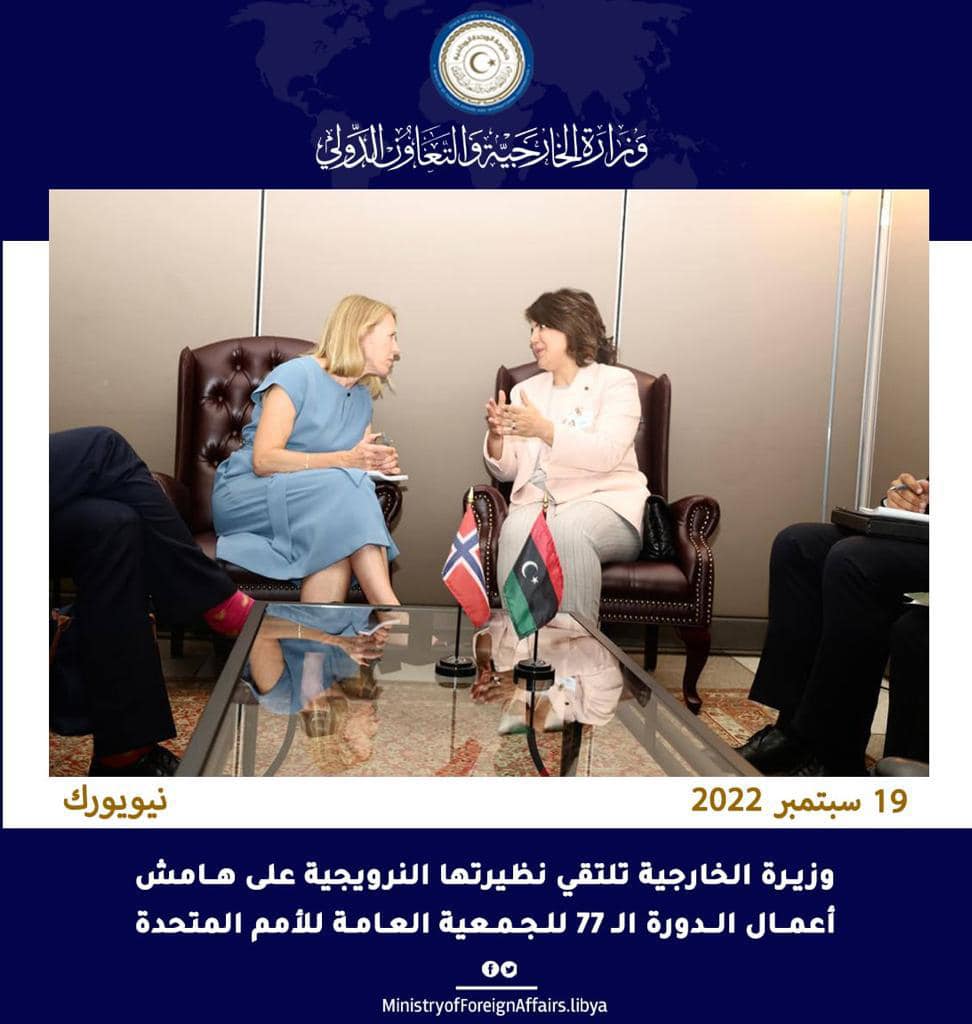 New York, 20 September 2022 (Lana) Minister of Foreign Affairs and International Cooperation Najla Al-Mangoush met Norwegian Minister of Foreign Affairs Anniken Hoetfeldt, on the sidelines of the 77th session of the UN General Assembly.
The meeting focused on current challenges, the latest political developments in Libya and other issues of common interest, where Al-Mangoush renewed her rejection of any measures and operations that would destabilize the capital ,stressing that the Government of National Unity has strategic and comprehensive plans to achieve stability in the country ,and is preparing to hold the national elections within a specified date.
With regard to the file of combating illegal immigration, Al-Mangoush reiterated that Libya is transit country for migrants and not their final destination ,stressing the need for continued support and joint work with EU, especially on this area.
For her part, the Norwegian Minister renewed her country's full commitment to supporting peace and stability efforts in Libya, and continue to work together in several areas and issues of concern to the two friendly countries.
=Lana=