---
Erdogan during meeting with Al Lafi and Ageela: agreement on importance of preserving unity of Libyan territory, and speeding up electoral process.
Pulbished on: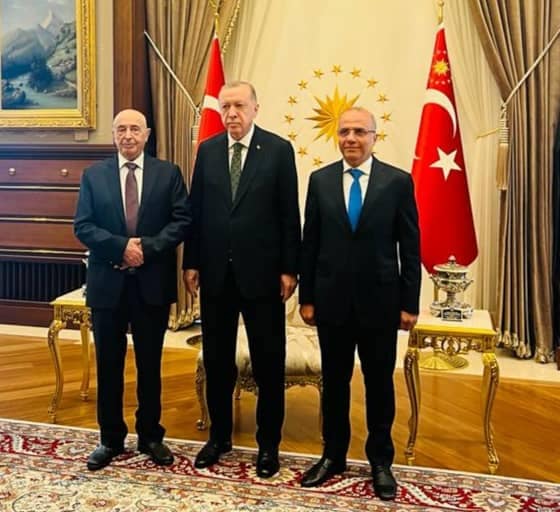 Ankara, 2 August 2022 (Lana) Turkish President Recep Tayyip Erdogan on Tuesday afternoon received Deputy President of Presidential Council, Abdullah Al-Lafi, and the speaker of the House of Representatives, Ageela Saleh.
Presidential Council sources said that the meeting, which took place at the Turkish Presidential Palace in Ankara, dealt with bilateral relations and developments of the political process in Libya.
The sources added that views have been identical on the importance of preserving the unity of Libyan territory, speeding up the electoral process, through the necessary legislation, rule out of a military solution, and stopping all escalations that hinder the building of a democratic civil state.
=Lana=