---
Bin Qadara assures the Italian ambassador of the neutrality of the Oil Corporation and its distance from political quarrels.
Pulbished on: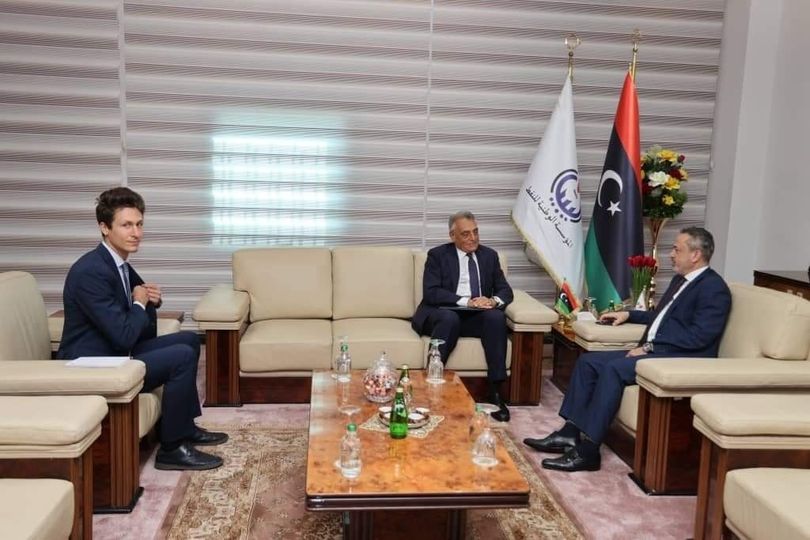 Tripoli, July 29, 2022 (LANA) - The head of the National Oil Corporation, Farhat bin Qadara, stressed the importance of maintaining the continuity of production and export in order to achieve financial returns to finance salaries and the needs of citizens.
This came during his meeting Thursday, at the headquarters of the Foundation in Tripoli, with the Italian Ambassador to Libya Giuseppe Buccino.
Bin Qadara stressed during the meeting the neutrality and independence of the National Oil Corporation and its distance from any political quarrels.
Bin Qadara pointed out that there are great opportunities for investment in the oil and gas sector in Libya, through development projects that the National Oil Corporation is working to implement, through its cooperation with its international partners in the field of oil and energy.
For his part, Ambassador Buccino stressed the extent of the historical relationship and economic cooperation between the two countries, and expressed his blessing for the return of production and export operations and a significant increase in their rates.