---
The Ministry of Economy in the Government of National Unity directed to start preparing the national strategy for food security
Pulbished on: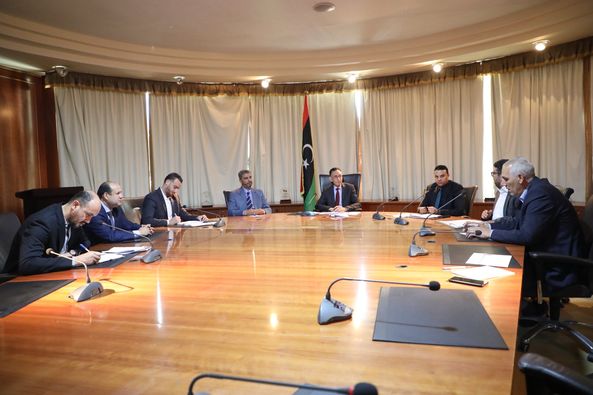 Tripoli, April 25, 2022 (LANA) - The Minister of Economy and Trade, "Mohammed Al-Hawaij" directed the competent departments to start preparing the national strategy for food security with the participation of the competent authorities.
This came during a meeting held by Al-Hawaij on Sunday with the Undersecretary for Free Zones Affairs, and directors of departments and offices in the ministry, to discuss the difficulties facing departments and offices in carrying out their work and how to address them and ways to activate the role of the Ministry's office in the eastern and southern regions, in organizing commercial activities, following up on the local market, the flow of goods and stability prices and enhance consumer protection.
The strategy includes supporting the agricultural, food and pharmaceutical sectors, giving them priority in the investment map to be implemented through the Public Authority for Investment Promotion and Privatization Affairs of the Ministry, in addition to implementing renewable and clean energy projects within the framework of infrastructure development in the country.
Al-Hawij stressed the need to work on the ministry's plan for digital transformation, with the aim of developing the administrative system in the ministry and its affiliated entities, and providing services electronically to achieve economic digitization.
The meeting witnessed the agreement to establish the Consumer Protection Department and prepare a vision for the establishment of the Department of Protection and encouragement of projects for families producing household products, which increases the creation of job opportunities for remote areas.
At the end of the meeting, Al-Hawaij assigned a working group that includes the undersecretaries of the ministry and the relevant departments to develop a final vision, to be presented to the Council of Ministers.
....(LANA) ....