---
A European parliamentarian appreciates what the Libyan Coast Guard is doing against human smugglers and contraband.
Pulbished on: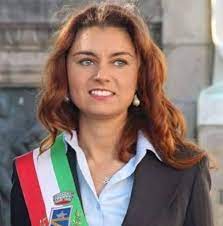 Rome, April 23, 2023 (LANA) - Yesterday, a European Parliament member of the Italian League party, "Susanna Ciccardi", refuted the attacks by the European left against the operations of the Libyan Coast Guard in the Mediterranean Sea against the smuggling of people and prohibited materials by pirates.
And the European Parliament said that (the European Commission has finally realized the importance of the operations carried out by the Libyan Coast Guard, and thus approved the legitimacy of its actions).
"It is also a severe blow to the non-governmental organizations operating in the Mediterranean, which always aim to delegitimize this force of the North African country," Ciccardi was quoted by the Italian news agency Aki.
Ciccardi recalled what the European Commissioner for Home Affairs, Yelva Johansson, said: It is important that the European Union continue to support Libya, whether in the implementation of search and rescue obligations under the United Nations Convention on the Law of the Sea, or in strengthening its comprehensive administrative capacity borders).
The parliamentarian of the Association indicated that, the delegate included (the European Union's support for border management in Libya, to prevent further waste of lives in the Mediterranean, and at the same time, to combat migrant smuggling and human trafficking networks).
...(LANA)...