---
Al-Shahoubi discusses with the Italian Ambassador aspects of cooperation in the field of air and sea transport.
Pulbished on: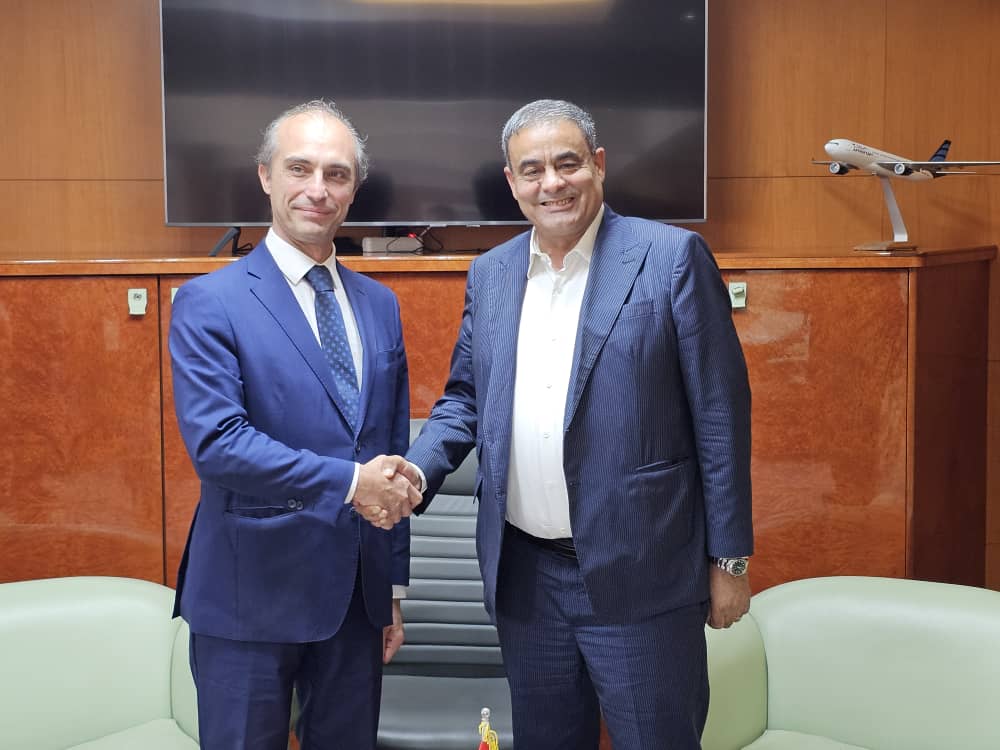 Tripoli, October 2, 2023 (LANA) - The Minister of Transportation of the National Unity Government, Mohammed Al-Shahoubi, met on Sunday with the Italian Ambassador, Gianluca Alberini, and the head of the economic and commercial office at the embassy, Giacomo Grandiso.
The meeting discussed aspects of cooperation between the two sides, especially in the field of air and sea transport and the return of Italian companies to work in Libya, as well as the highway project, and the Tripoli airport project, in addition to the cooperation agreement between the civil aviation services in the two countries and the efforts made to completely remove the air traffic from the Libyan airspace.
The two sides agreed to continue developing cooperation in the field of transportation and find solutions to all obstacles and difficulties in order to achieve further cooperation between the two countries.
..(LANA)..