---
Two Qatari aid planes arrive at Benina Airport in Benghazi
Pulbished on: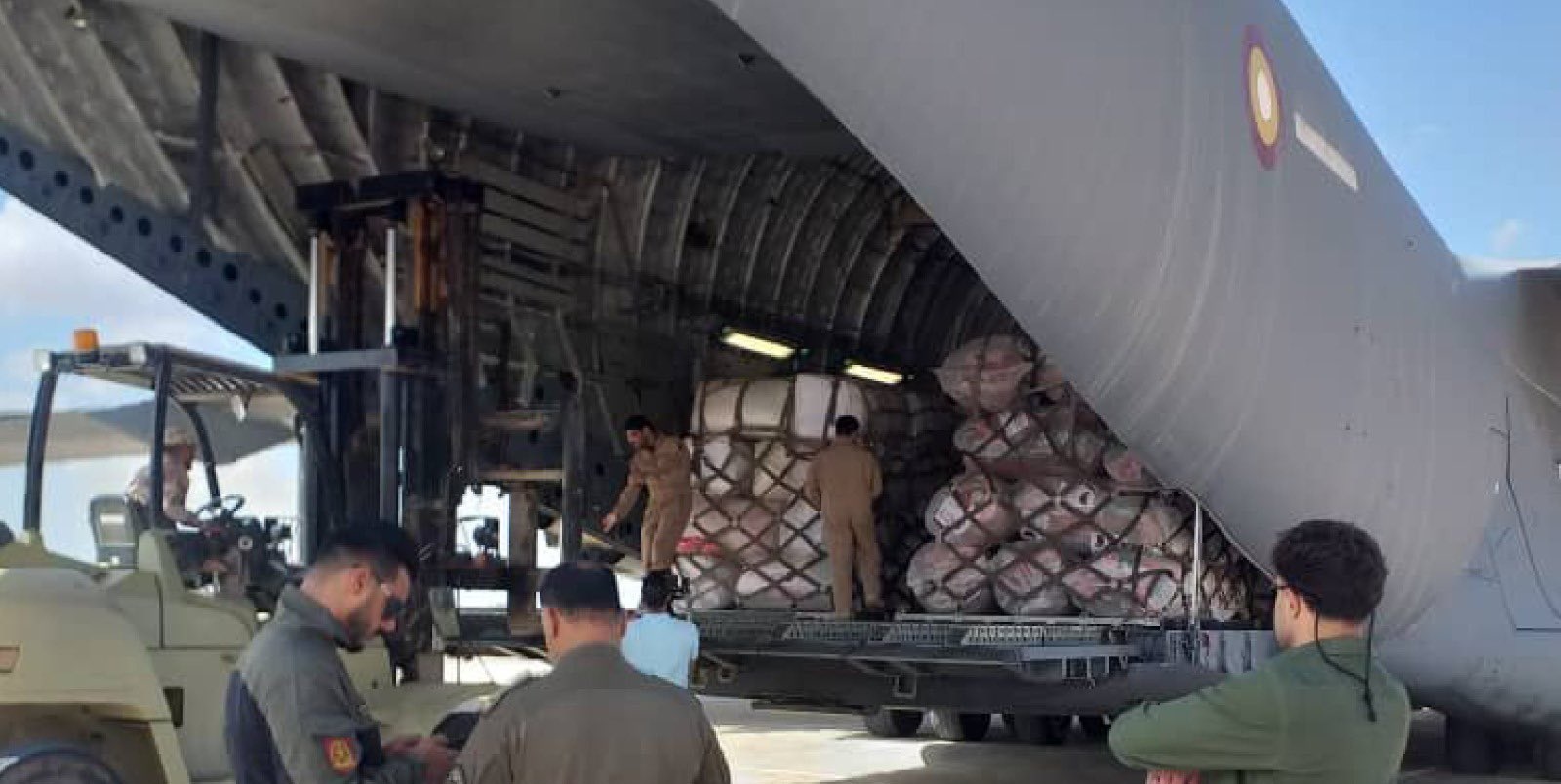 Benghazi, October 2, 2023 (LANA) - Two Qatari aid planes loaded with relief materials arrived at Benina Airport in Benghazi, Monday, to support those affected by the floods that swept the Jabal Alakhdar region last period.
The Qatar News Agency (QNA) said that the ninth and tenth planes from the Qatari air bridge to Libya arrived at Benina International Airport today, Monday, coming from Al Udeid Air Base in Qatar, carrying 65 tons of relief materials.
The agency confirmed that the Qatari air bridge movement to assist Libya is still continuing in response to the current humanitarian situation in Libya to help brothers affected by floods and torrents in eastern Libya.
The aid included shelter supplies, food and relief materials, and medical materials provided by the Qatar Fund for Development, the Qatar Red Crescent, Qatar Charity, and the Permanent Committee for Rescue, Relief, and Humanitarian Aid in Stricken Areas in Sisterly and Friendly Countries.
The Qatar News Agency affirmed the State of Qatar's complete solidarity with Libya, and its standing by its brotherly people in the face of the disaster of floods and torrents.
..(LANA)..