---
France Experts Foundation announces its commitment in sharing its knowledge and experience in developing the Libyan public and private sectors.
Pulbished on: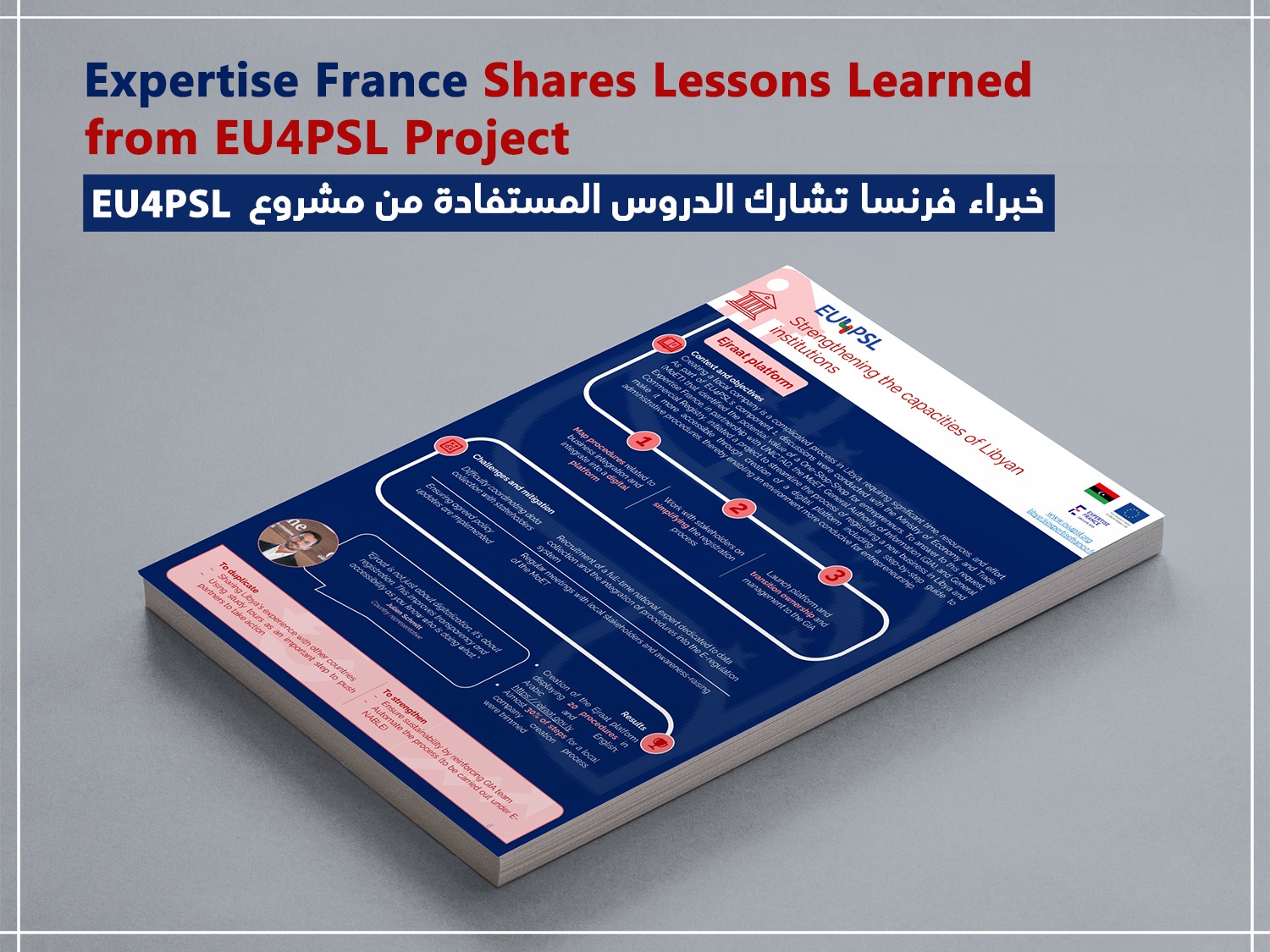 Tripoli, September 28, 2023 (LANA) - France Experts foundation issued ''10'' fact sheets summarizing best practices and lessons learned from the European Union's program for developing private sector in Libya.
The Foundation explained on its website, that these fact sheets are a tool for promoting a culture of learning and development, and aim to share the tools, mechanisms and processes established to implement the project while providing a valuable and experience-based resource for designing future support programs in Libya.
The Foundation also confirmed conducting a series of thirteen interviews, three focus group discussions and consultations over a period of four months to extract best practices, strengths and challenges encountered during the implementation of the ''EU4PSL'' project.
According to the Foundation, the European Union-funded project, EU4PSL, achieved important results, among them are supporting economic institutions, digitizing and simplifying business administrative procedures, facilitating financing for entrepreneurs, empowering women and youth, and supporting the integration of entrepreneurship within the educational system in Libya.
These initiatives, in addition to many others, were summarized in ten fact sheets describing the implementation steps, challenges encountered, and how to overcome them, while highlighting areas of improvement for developing.
The Foundation announced its commitment to sharing its knowledge and experience in developing the Libyan public and private sectors, noting that the ten fact sheets it issues are a valuable resource that will help donors, project implementers and partners replicate their successful activities and increase the positive impact on the Libyan economy.
=Lana=