---
Derna: Responsible authorities are moving to evacuate the city of its residents to organize search and rescue operations.
Pulbished on: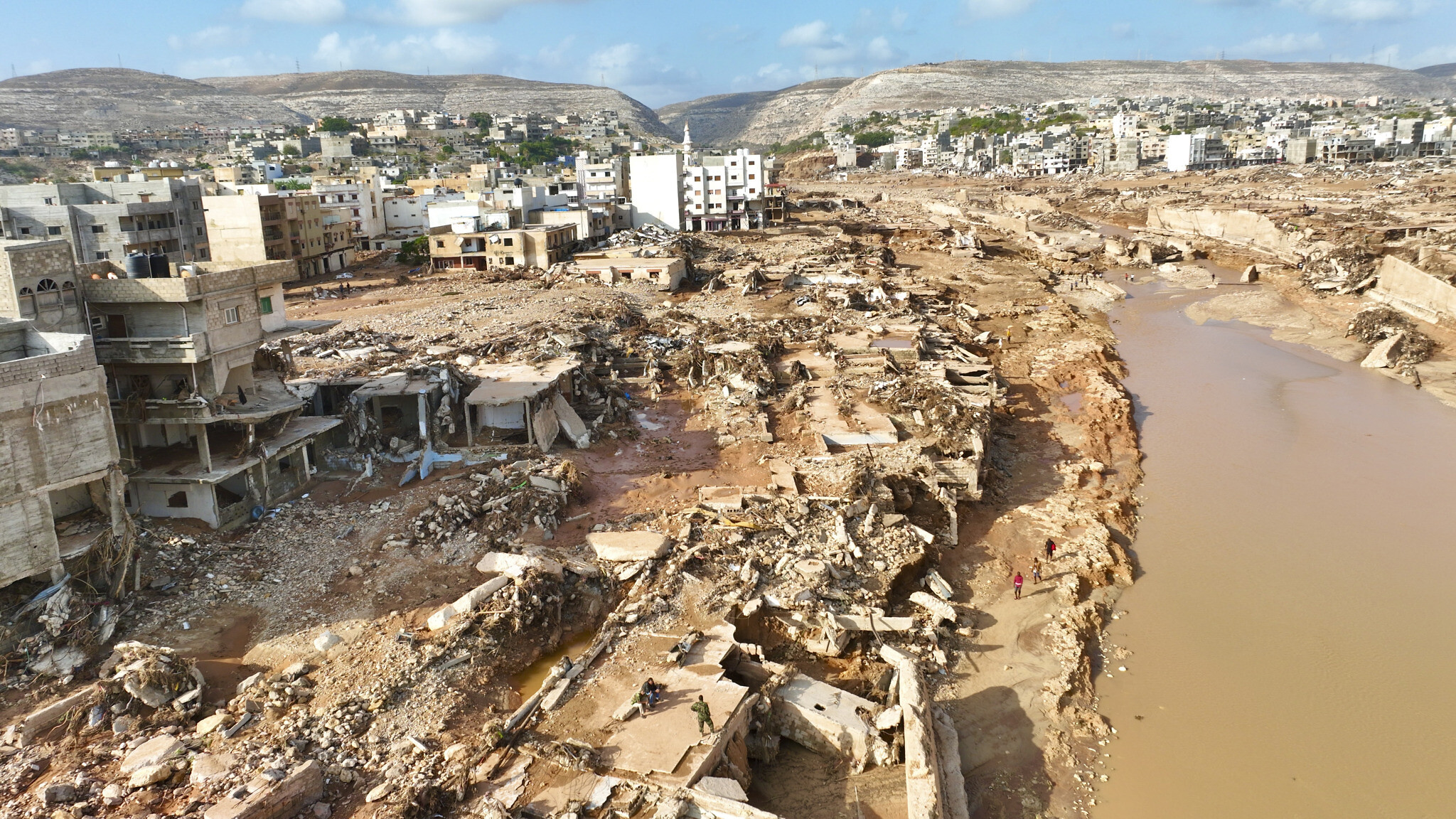 Derna, September 14, 2023 (LANA) - Sources from inside Derna said that, the city will be evacuated of residents by the responsible authorities within the framework of organizing rescue operations, recovering bodies, and searching for missing persons as a result of the devastating floods and torrents that struck the city.
The sources added that the city will be divided into squares between local and international rescue teams within the framework of search and rescue operations, noting that the international teams currently working in the city are rescue teams from Turkey, Egypt, Tunisia, Algeria, and Malta, in addition to teams from the Libyan Army, the Libyan Red Crescent, and scout teams, where more than 500 people have been rescued as of Thursday.
Four field hospitals are currently being installed in Derna and the areas near it that were affected by the floods. The Egyptian field hospital is being installed in Martouba with a capacity of 200 beds, the French one in Shiha Stadium with a capacity of 100 beds, and the Qatari field hospital in Shahat with the same capacity, in addition to the local hospitals in the region.
The Undersecretary of the Ministry of Health in the National Unity Government, Saad Eddin Abdel Wakil, said on Thursday, "Rescue and recovery operations are still continuing, and will take some time given the presence of thousands of missing people in many areas affected by the floods."
Abdel Wakil pointed out that there are "many areas, including Sousse, Al-Mukhaili, and Al-Wardiyah, that need urgent intervention, and therefore the focus will be on them in the coming hours by sending medical teams, aid, and rescue teams."
According to the Undersecretary of the Ministry of Health, the death toll from the floods exceeded 6,000, while the missing numbered in the thousands, most of them in Derna. Several areas in (the Green Mountain) Al-Jabal al-Akhdar were affected, including Sousse, Al-Bayda, Al-Marj, Shahat, Al-Mukhaili, Takenis, Al-Bayada, Al-Wardiyah, and Battah.
=Lana=