---
Al-Manfi receives an invitation from the French President to attend the International Peace Conference in Paris next November.
Pulbished on: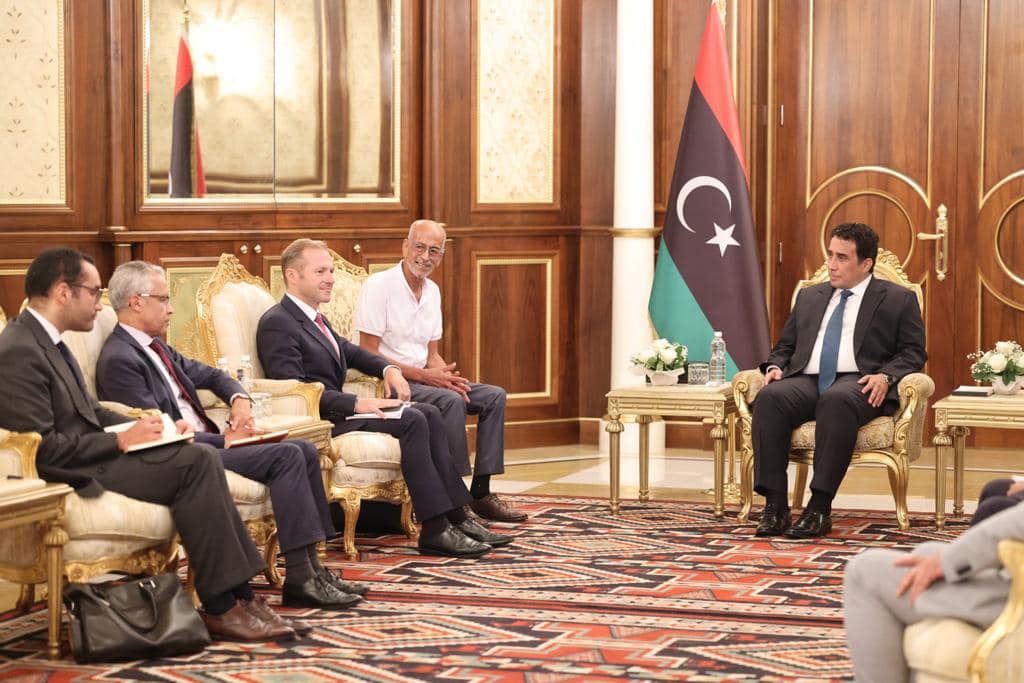 Tripoli, August 29, 2023 (LANA) – President of the Presidential Council, Muhammad Al-Manfi, received, on Tuesday, an invitation from French President Emmanuel Macron to participate in the international peace conference to be held in Paris next November.
This came during Al-Manfi's reception of the French President's special envoy, Paul Soller, who confirmed the depth of relations between Libya and France, and his country's keenness to achieve stability in Libya, according to a statement issued by the Media Office of the Presidential Council.
The media office of the President of the Presidential Council said that the French envoy affirmed his support for the vision of the Presidential Council and the steps aimed at holding elections, praising the progress made in terms of the work of the Supreme Finance Committee and the file of unifying the military institution and national reconciliation.
For his part, President Muhammad Al-Manfi affirmed the commitment of the Presidency Council to end all transitional stages by holding transparent and fair elections in which all Libyans participate without exclusion or marginalization, by supporting the outputs of the "6 + 6" committee and building on them by expanding participation and dialogue to overcome the disputed points, as well as The importance of uniting all Libyan institutions to facilitate holding elections and accepting their results.
The President of the Presidential Council also affirmed his intention to start consolidating the achieved consensuses to include the concerned institutions and the active political forces, in close coordination with the UN envoy to Libya, Abdullah Batili.
..(LANA)..