---
British ambassador meets the political elites, sheikhs and notables in Cyrenaica.
Pulbished on: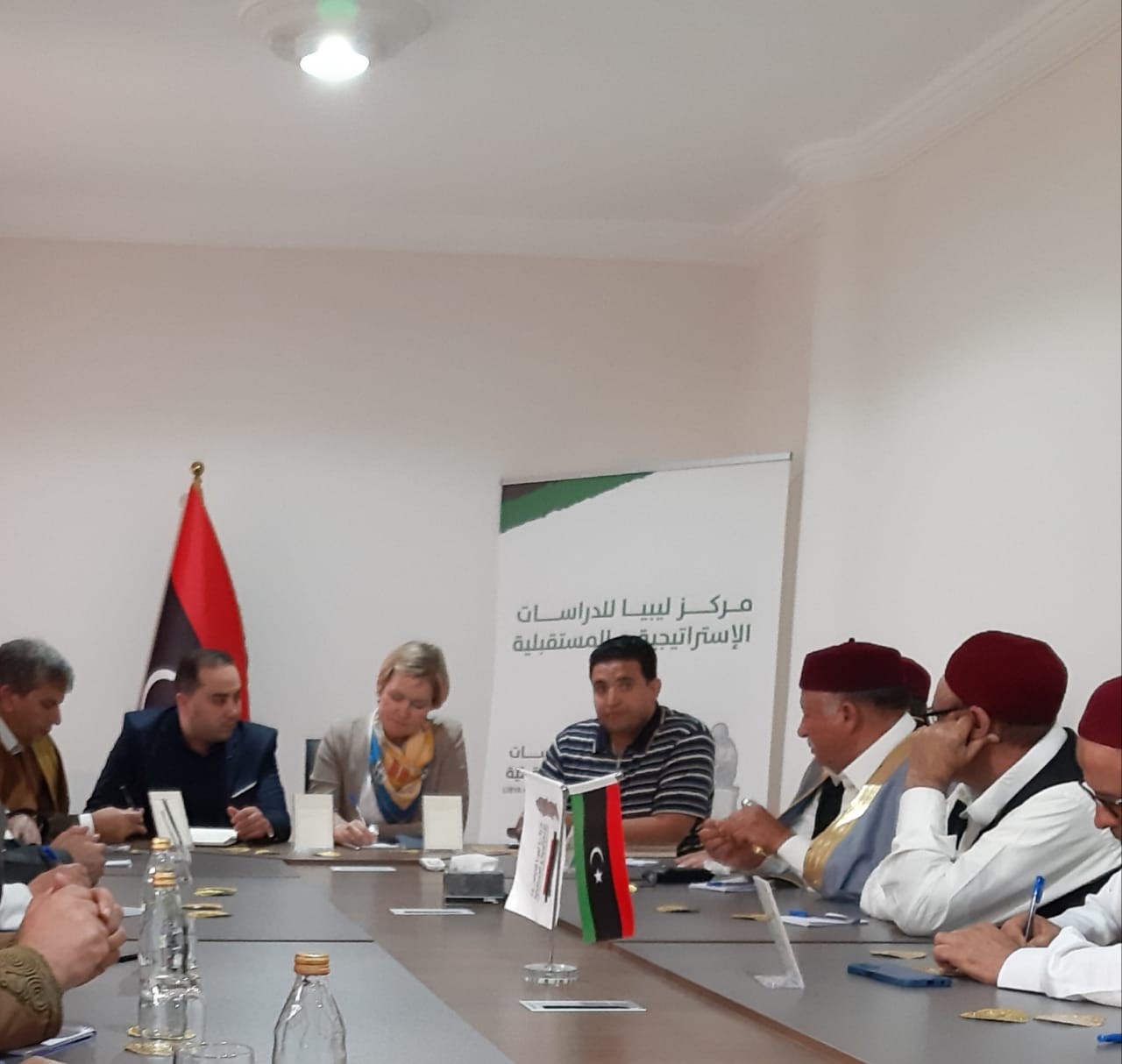 Benghazi 31 May 2023 (Lana) The UK Ambassador to Libya, Caroline Hurndall, met yesterday with political elites, sheikhs, and notables of Cyrenaica in two separate meetings held at the Libyan Center for Strategic Studies and National Security at its headquarters in Benghazi.
The first meeting included the UK ambassador with the political elites in Benghazi, while the second meeting was with the sheikhs and notables of Cyrenaica, and the various social components in the region participated in it.
During the two meetings, a fruitful discussion took place with the British ambassador, where they stressed the need for Britain to strongly support the dialogue tracks to reach the presidential and parliamentary elections in Libya.
The participants also stressed the need to create a bridge of communication between civil society institutions in Libya and Britain.
For her part, Hurndall reviewed the efforts made to move forward in the tracks of dialogue, stressing that the meetings are continuing to reach positive results that include reunification, unity of the country, protection of its borders, and benefiting from its resources.
Hurndel added that the British government hopes to increase relations and commercial interests with Libya, highlighting that the ceiling of trade exchange between the two countries exceeded one and a half billion Libyan dinars.
"This meeting is an advanced step by the Libyan Center for Strategic Studies, which works to provide research services and studies needed by Libyan society within the framework of preparing qualified cadres capable of decision-making," she added.
=Lana=