---
Foreign Affairs Committee of the HoR discusses with the British Ambassador the latest developments in Libya.
Pulbished on: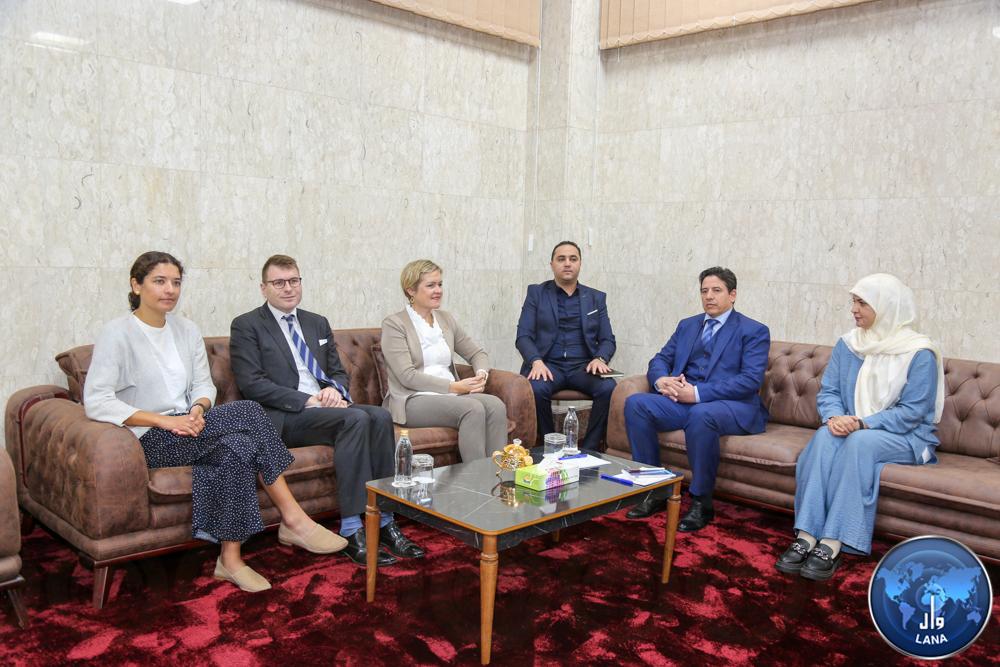 Tripoli 31 May 2023 (Lana) The Head of the Foreign Affairs Committee of the House of Representatives (HoR), Yousef Al-Aqouri, met the British Ambassador to Libya, Caroline Hurndall, at the House's headquarters in Benghazi, and discussed the latest developments in Libya, including security events in the western region, the holding of elections, and the proposed solutions to address the security situation that stand as an obstacle to implementing them.
In a press statement, the spokesman of the HoR, Abdullah Belihaq, said that the meeting, which was attended by the deputy chairman of the parliament's foreign committee, Hassan Al-Barghouti, the member of the committee, Fariha Al-Hudhairi, and the member of the interior committee, Moaz Rafi, stressed the need to take measures to build confidence in a way that creates suitable conditions for elections.
The meeting also discussed a number of issues, including illegal immigration, the spread of weapons, and the need for foreign forces and mercenaries to leave Libyan territory, stressing the rejection of external interference in Libya.
"The meeting also dealt with the work of the 6 + 6 committee and its latest developments and the importance of achieving national reconciliation, as well as presenting the HoR's efforts to reform the legal framework for the work of civil society institutions to give them an opportunity for civil work in accordance with appropriate controls", Belihaq added.
At the conclusion of the meeting, the attendees welcomed the return of British companies to invest in Libya in the oil area and the reconstruction of Libya, stressing the importance of the UK's role in supporting stability in Libya and the region in general.
=Lana=