---
Al-Haddad signs an agreement with his Italian counterpart to train the Libyan Special Forces.
Pulbished on: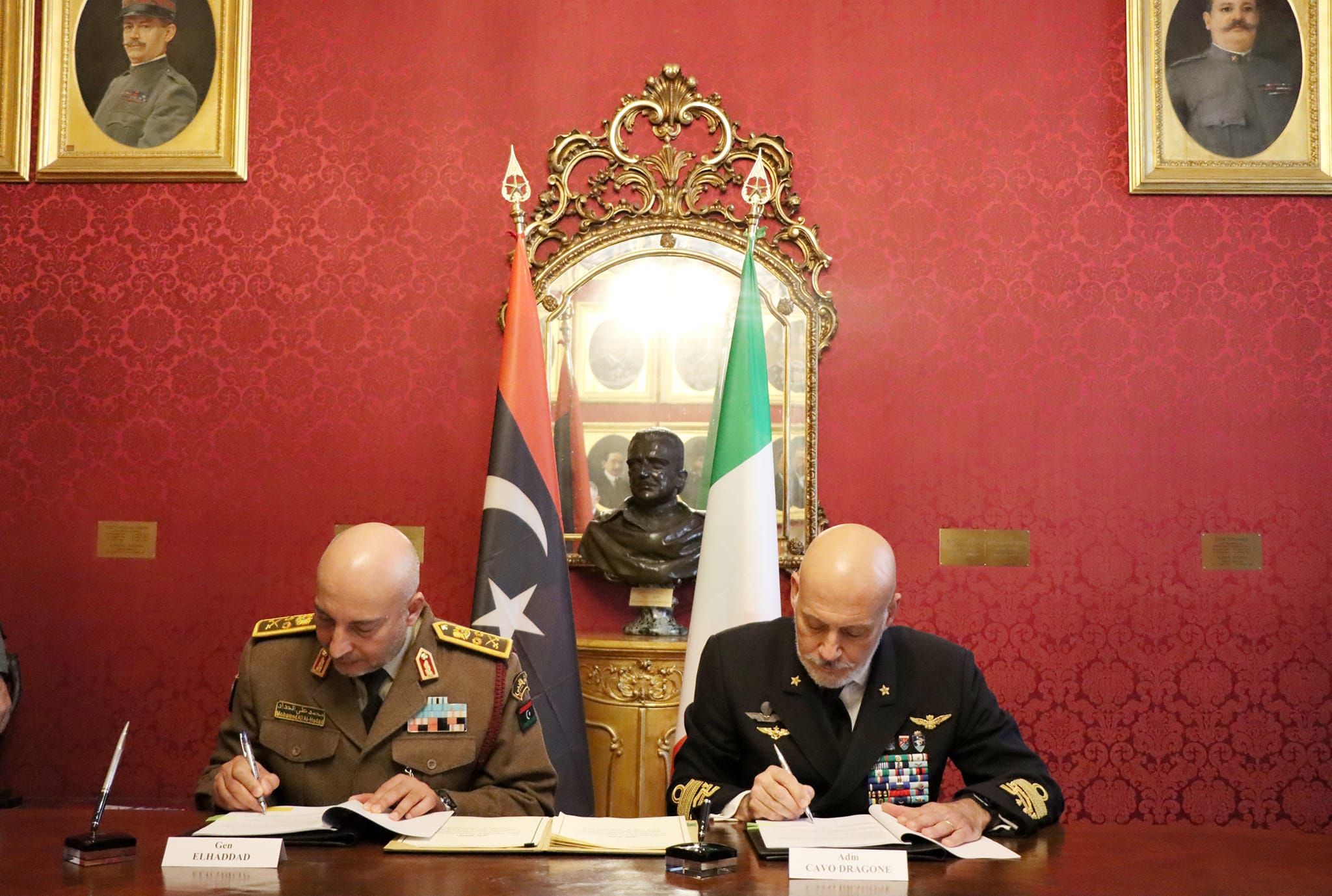 Rome, 22 March 2023 (Lana) The Chief of the General Staff of the Libyan Army, Lieutenant General ,Mohammed Al-Haddad, signed in Rome a technical agreement with the Italian Chief of Defense Staff, Admiral Cavo Dragoni, to train the Libyan Special Forces.
The signing ceremony was held at the Italian Army Staff Headquarters, in the presence of the Director of the Office of the Minister of Defense, the Director of the Training Department, the Commander of the Special Forces, the Military Coordinator of the Libyan-Italian Committee, and the Legal Adviser at the Ministry of Defense.
It is noteworthy that Al-Haddad and his accompanying delegation began a visit to Italy on Monday, where they were received by the Italian Chief of Staff, Deputy Chief of Staff, General Carmini Mazello, and the Commander of Joint Operations of the Special Forces, Admiral Paolo Pezzotti.
Al-Haddad commended the efforts made, the exchange of experiences, and the military cooperation between the two countries, noting the importance of cooperation of the neighboring countries in the Mediterranean region and the extent of addressing the security challenges facing the region.
=Lana=