---
Bathily encourages Libyan women to support the election path.
Pulbished on: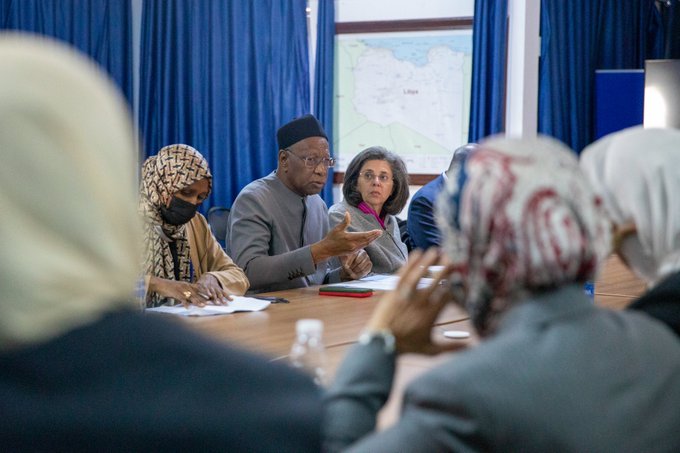 Tripoli 20 March 2023 (Lana) The UN Special Representative of the Secretary-General for Libya, Abdoulaye Bathily, encouraged Libyan women to mobilize their efforts in supporting a path to elections by speaking publicly about their demands for the country's future.
This came during Bathily's meeting in Tripoli yesterday, with a group of women, including election candidates, academics, members of municipal councils, and civil society activists, according to the UN mission's Facebook page.
"Libya has all the resources and potential to overcome this crisis, provided people take responsibility and take action, and it's important for women to have their voices heard in the political space, free from harassment or any form of threat," Bathily said.
Bathily discussed his initiative to support Libyans in establishing a firm path to elections, calling for increasing women's representation in the political process, including in election preparations and as candidates.
=Lana=