---
Abu Jinnah discusses with the Palestinian ambassador health cooperation between the two countries in accordance with Libyan laws and legislation.
Pulbished on: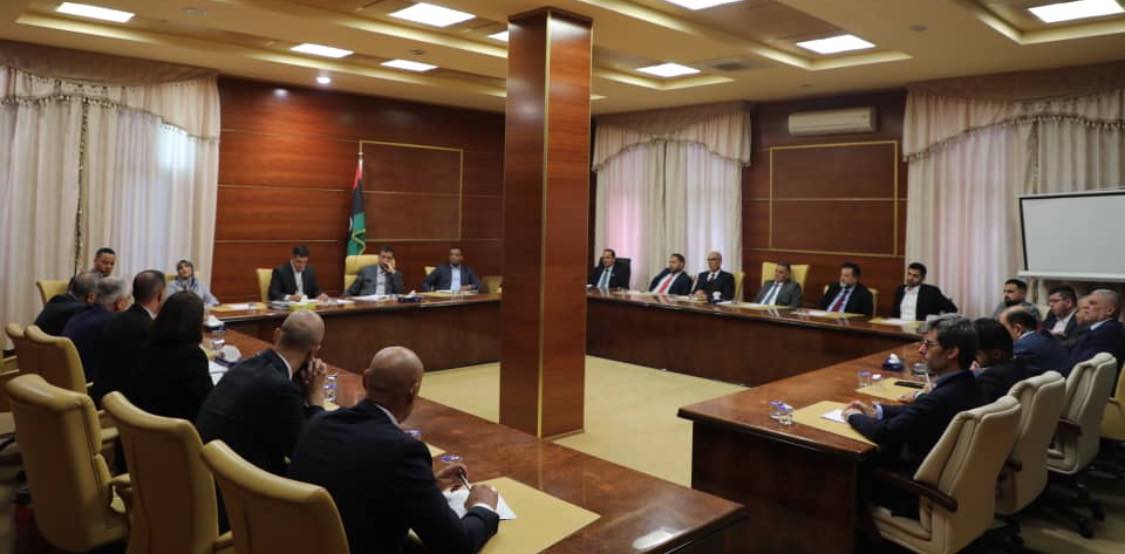 Tripoli, March 19, 2023 (LANA) - The Designated Minister of Health, "Ramadan Abu Jinnah," discussed with the Palestinian Ambassador to Libya, "Mohammed Rahhal," and a delegation from the Palestinian Chamber of Commerce and Businessmen, strengthening joint cooperation between the two countries in the field of health and medicine.
During the meeting, which was held this afternoon at the Ministry's office in Tripoli, the two sides discussed enhancing prospects for health cooperation between the two countries in the field of exporting medicines through the registration of Palestinian companies and factories exporting medical supplies within the Libyan Ministry of Health.
Abu Jinnah welcomed the cooperation with the Palestinian state in the health aspect, in accordance with the procedures and laws in force in Libya, according to what the ministry published through its media office.
For his part, Chairman of the Board of Directors of the General Federation of Libyan Chambers of Commerce, Industry and Agriculture, "Mohammed Al-Raidh", who attended the meeting, said that he was briefed during his recent visit to the State of Palestine at the level of services provided by Palestinian pharmaceutical companies and factories, which have a precedent in exporting medicines to the countries of Jordan, Algeria and Saudi Arabia, praising their efforts in Expanding its capabilities and production lines.
The meeting was attended by the director of the International Cooperation Office at the Ministry of Health, and the directors of the pharmacy and human resources departments.
...(LANA)....