---
Al-Dabaiba is following the final procedures to launch the construction project of (500) new schools.
Pulbished on: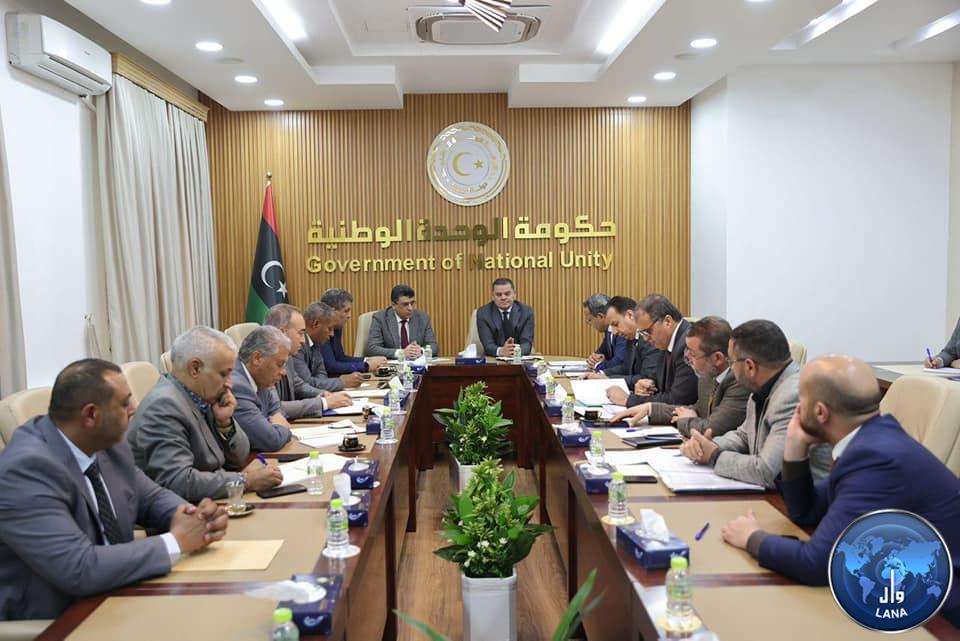 Tripoli, March 19, 2023 (LANA) – The meeting held by the Head of the Government of National Unity, "Abdul Hamid al-Dabiba," today, Sunday, was devoted to the President of the Audit Bureau, "Khaled Shakshak," the Minister of Education, "Musa al-Maqrif," and the head of the Agency for the Development of Administrative Centers, "Ibrahim Taketa," to follow up on the Construction project of (500) new schools.
The meeting, which was held at the Cabinet Office, in the presence of a number of directors of departments at the Ministry of Education and the Audit Bureau, reviewed the final procedures for launching the project according to the designs and sites approved by the assigned work team.
The media office of the Prime Minister stated that "Al-Dabaiba" stressed in the meeting the need to focus on three programs in this field, the most important of which is the implementation schedule, the final elimination of shantytowns, follow-up and continuous technical supervision, in addition to the adoption of a comprehensive maintenance plan for a number of dilapidated schools and the disbursement of the schools' operational budget according to specific criteria to ensure the provision of basic services to schools
In turn - according to the same source - "Shakshak" affirmed that the Audit Bureau considers the establishment of new schools a national project and a step calculated for the government of national unity that requires the solidarity of state institutions.
The meeting discussed the Ministry of Education's plan to provide the textbook and its supplies for the next academic year early, to ensure that it reaches students before the start of the school year.
(LANA)