---
Operation theatres at the Eye Hospital in Tripoli opened by Head of Government and Minister of Health.
Pulbished on: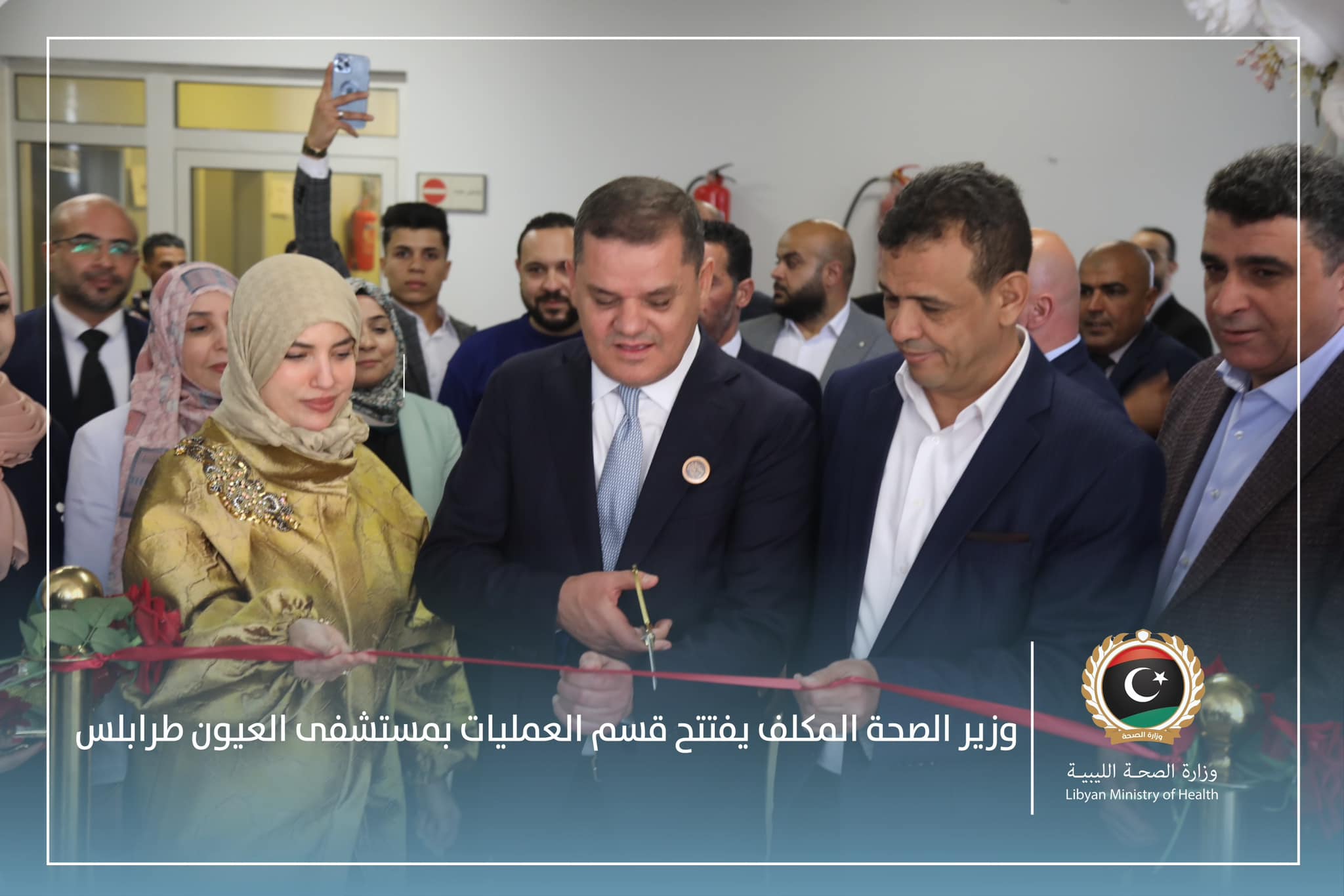 Tripoli, 19 March 2023 (Lana) The Head of Government of National Unity, Abdul Hamid Dabaiba and his deputy, Acting Minister of Health Ramadan Abu Jinnah opened the Operations theatres at the Eye Hospital in Tripoli, which was supervised by the Projects Department at the Ministry of Health, to follow up the implementation of the project.
In remarks at the event, the Minister of Health stressed keenness of GNU Ministry of Health to localize treatment services inside Libya, and to support health services provided by the public sector, and said he was proud of success of the Ministry of Health in supporting and localizing eye treatment services through the launch of the National Program for Eye Services, and performing specialized surgeries in ophthalmology in various Libyan cities and regions.
For his part, the Director of Projects Department at the Ministry, Sami Al-Shaafi, explained that the implementation of this project comes as part of a continuation of the Ministry's plan to support the public health sector, which was launched in 2019, as the funds for these projects were opened 4 years ago.
According the Ministry of Health SMS page on Friday, the Director of Projects Department indicated that operation theatres in hospitals would be provided with equipment similar to the ophthalmology department at the Eye Hospital - Tripoli, in both the Abu Salim Accident Hospital and the Preventive Medicine Hospital in Mitiga, after completing the installation of central air conditioning systems.
=Lana=