---
Al Dabaiba stresses need to support private sector in all fields, including the aviation.
Pulbished on: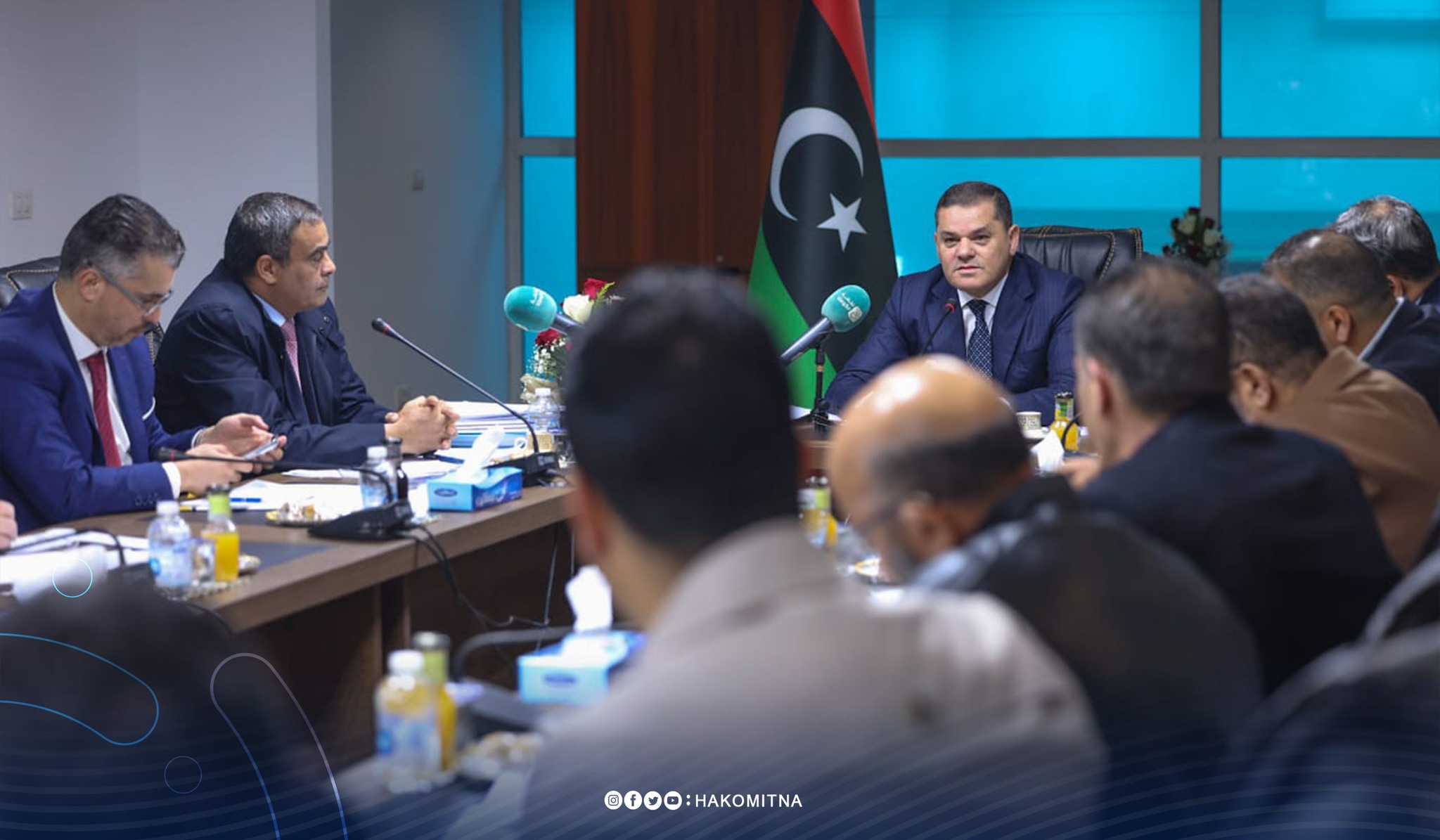 Tripoli, 29 January 2023 (Lana) The Head of the Government of National Unity Abdul Hamid Al Dabaiba stressed the need to support the private sector in all fields, including aviation, and for attention to be paid to all workers in the air transport sector, regardless the circumstances.
This came during an expanded meeting Al Dabaiba held on Sunday with Minister of Transport Mohammed Al-Shahoubi, undersecretaries of the ministry, heads of management committees, directors of general aviation, handling and catering, and a number of directors of departments and agencies affiliated with the ministry.
Al Dabaiba called, at the meeting, for presenting the work plan for the current year and the necessary recommendations to develop practical and effective solutions to solve the problems of air transport. The Prime Minister considered the activation of 7 local airports currently a good step forward by the Airports Authority, stressing the need to do more to activate them internationally.
For his part, the Minister of Transport explained that 15 Libyan Airlines planes and 8 Afriqiyah Airways planes were completely destroyed by the wars, and more than 14 planes are grounded and need maintenance, in addition to a number of administrative and technical problems that negatively affect the regularity of their work.
According to our government's platform on its Facebook page, the Prime Minister listened to all the reports and observations made by companies and the difficulties they face.
The Prime Minister instructed the Minister of Transport to present a complete vision to be presented to the Council of Ministers, to address the conditions of workers in the field of air transport and develop a plan to reform the sector.
=Lana=