---
Chief of Staff welcomes the role of the UN fact-finding mission to uncover abuses and crimes against human rights and international law
Pulbished on: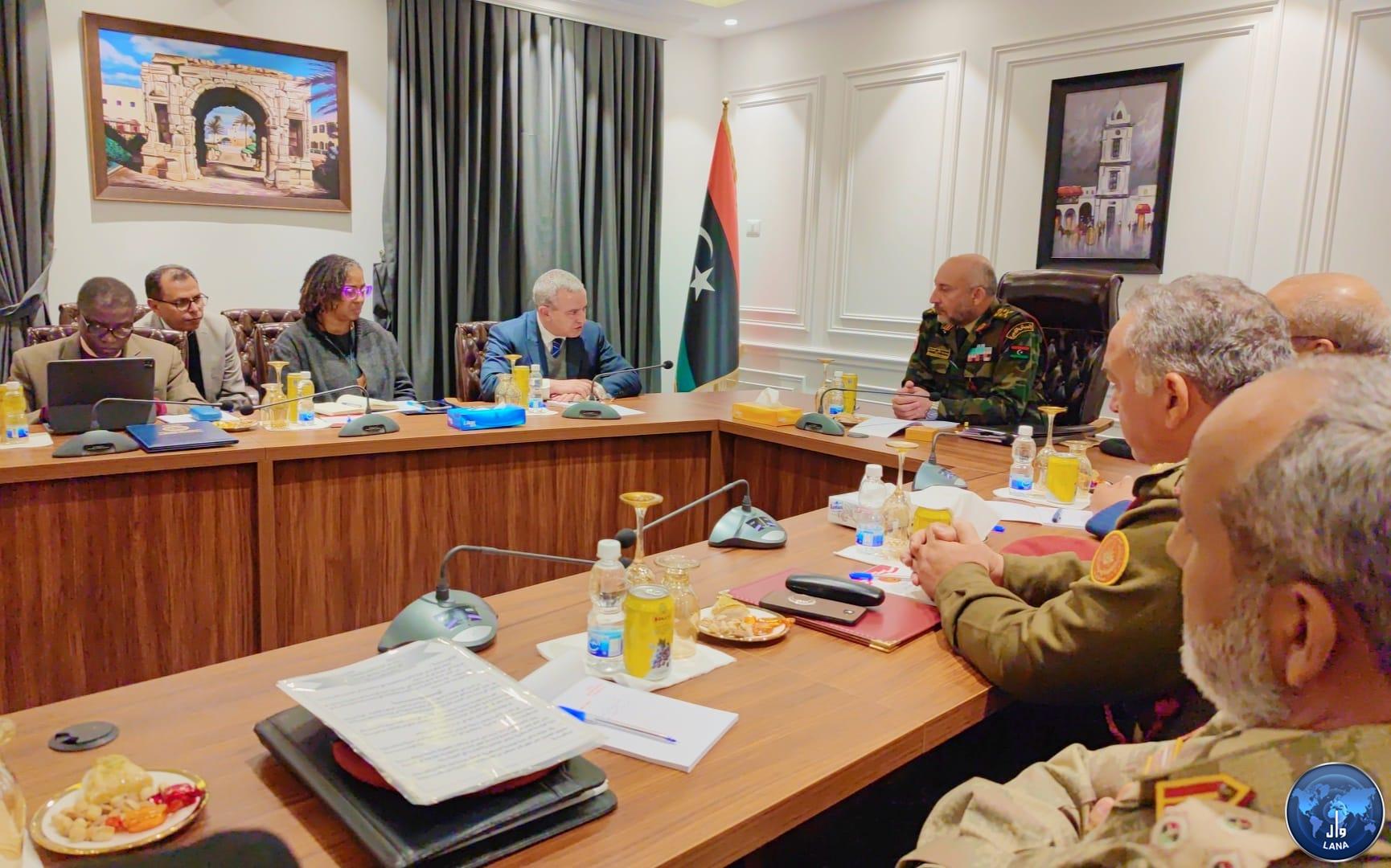 Tripoli, January 27, 2023 (LANA) - The Chief of the General Staff of the Libyan Army, Lieutenant General "Mohammed Al-Haddad", welcomed the role and work of the United Nations Fact-Finding Mission to reveal the facts about the crimes and violations that occurred against human rights and international humanitarian law.
This came during his reception, Wednesday, at the headquarters of the General Staff in the capital, Tripoli, for the United Nations Fact-Finding Mission, in the presence of the Director of the Office of the Minister of Defense, human rights specialists in the Ministry of Defense and the Presidency of the General Staff, and delegates from the Military Engineering Department, the Libyan Center for Demining, and the Ministry of Foreign Affairs.
According to the media center of the General Staff Presidency of the Libyan Army, Lieutenant General Al-Haddad explained in a speech during the meeting that the harm caused to innocent civilians as a result of the planting of advanced mines in terms of quality and methods of planting, which has not been witnessed before except during the year 2019 during the attack on the capital, Which is a violation against human rights.
=Lana=