---
Al-Dabaiba stresses need for prepaid electricity meters project to rationalize consumption
Pulbished on: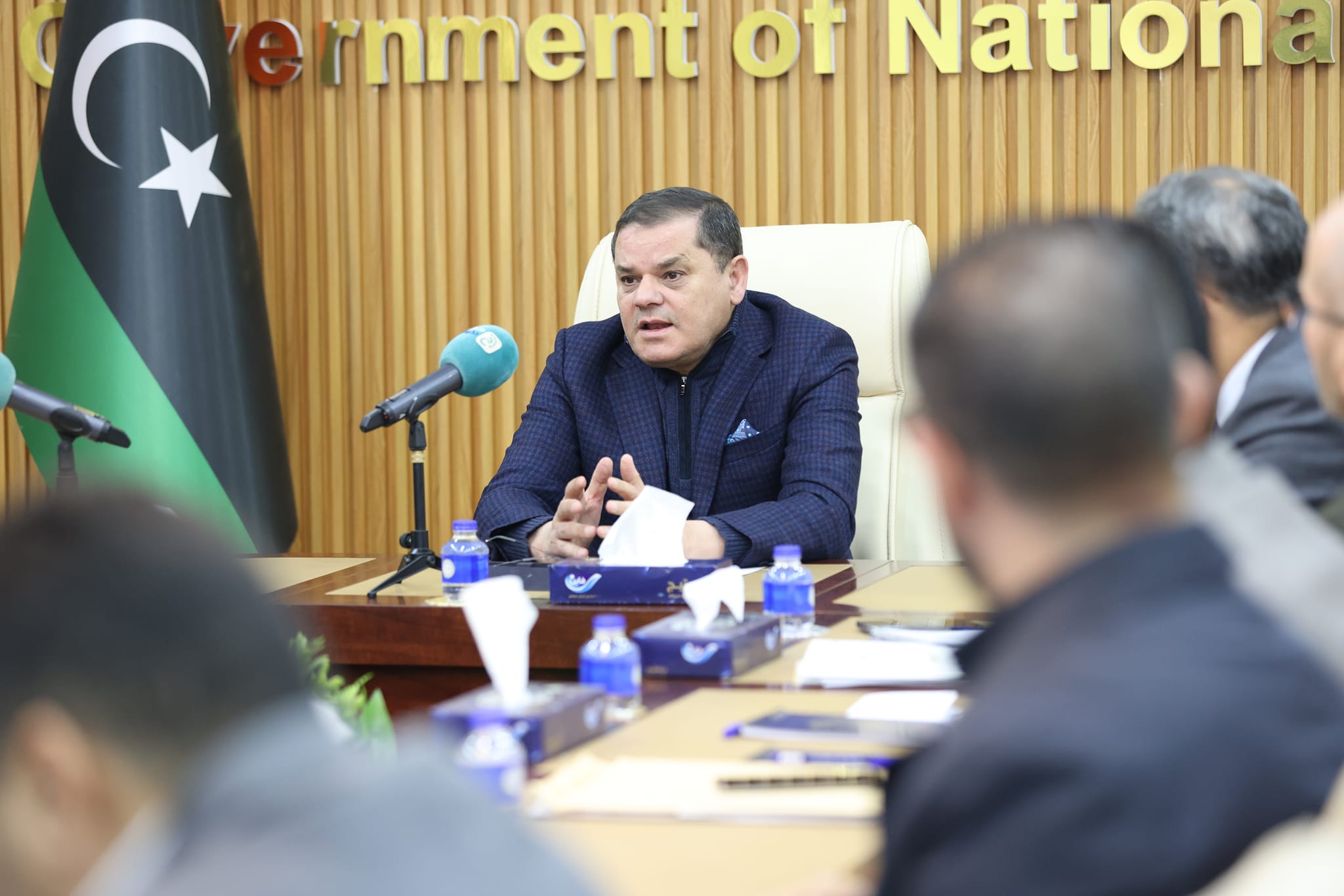 Tripoli, 25 January, 2023 (LANA) - Prime Minister of the Government of National Unity, Abdul Hameed Al-Dabaiba, has stressed the need to implement the prepaid electricity meter project to rationalize electricity consumption.
This came during an expanded meeting held by Al-Dabaiba, Wednesday, with the Chairman of the Board of Directors of the General Electricity Company and the directors of the company's general departments, to follow up on the conditions of the public electricity network and the projects and programmes approved for its development.
Al-Dabaiba said that a number of steps must be taken, the most important of which is reducing consumption by implementing the prepaid meters project, given that increased production is offset by an increase in consumption, as well as interest in transportation and distribution projects that have been suspended for many years.
The head of the Government National Unity also asked the company's management to provide a vision to support the technical personnel actually working at the company's sites through financial advantages granted to them in appreciation of their efforts.
Al-Dabaiba stressed the need to complete the technical procedures related to connecting the new stations to the network, directing the need to hold a monthly meeting to follow up on the plan he adopted in the middle of last year.
For their part, the company's production, consumption, transportation and control department managers reviewed the technical measures they took to ensure network stability, and the plan prepared to face the summer peak.
They explained that the results of the plan appeared during the current winter peak, which passes without interruption or shedding loads, after the citizen faced interruptions of up to hours during the past years.
Chairman of the Board of Directors of the company thanked the Prime Minister for his support and follow-up to the company's plan that he approved, and for providing administrative and financial support for its success.
In turn, Al-Dabaiba extended his greetings and appreciation to all technicians and engineers working in all regions of Libya for their efforts to stabilize the network despite the exceptional circumstances.
=Lana=