---
A Libyan national was arrested in the city of Zliten, in possession of large quantities of drugs.
Pulbished on: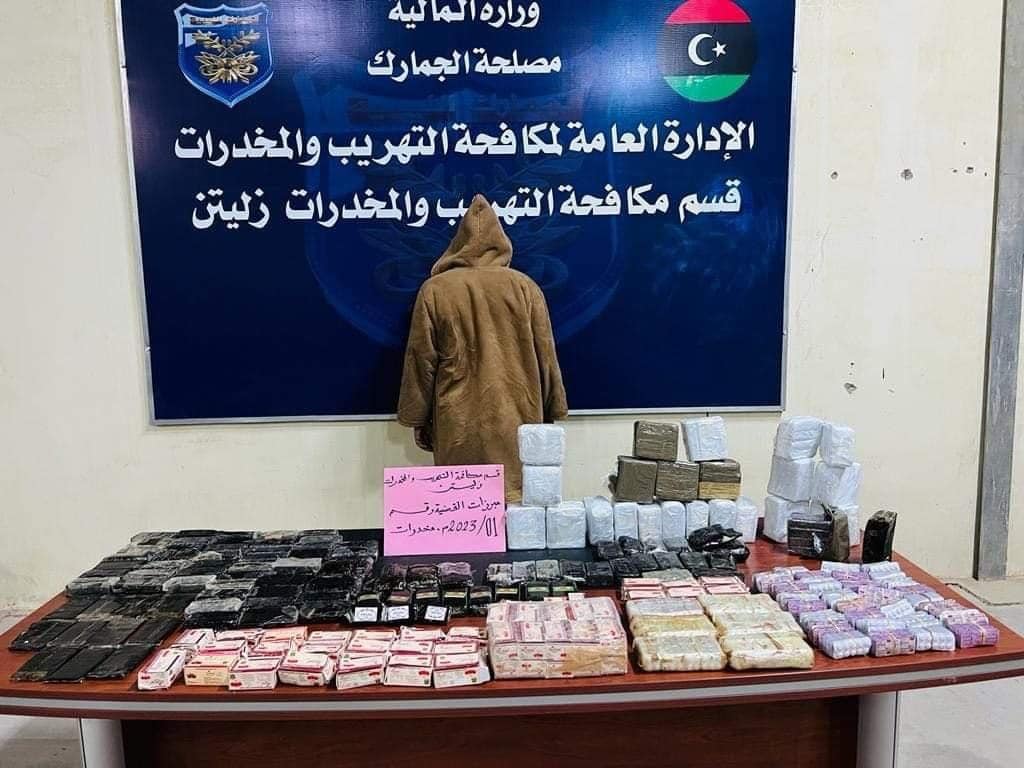 Tripoli, January 20, 2023 (LANA) - The Criminal Investigation Department of the Zliten Security Directorate and the Anti-Smuggling and Drugs Department of the Zliten Customs Authority managed to arrest a Libyan person in possession of a large amount of drugs.
The Ministry of Interior stated that it had found with the arrested person 208 large pieces of marijuana in his house, and 10,500 tablets of Tramadol.
The ministry confirmed that all legal measures had been taken against him and that all the drugs had been seized.
=Lana=