---
President Buhari to Al Mnefi: negative interventions of some political parties give no chance to unity of Libyans, nor access to elections.
Pulbished on: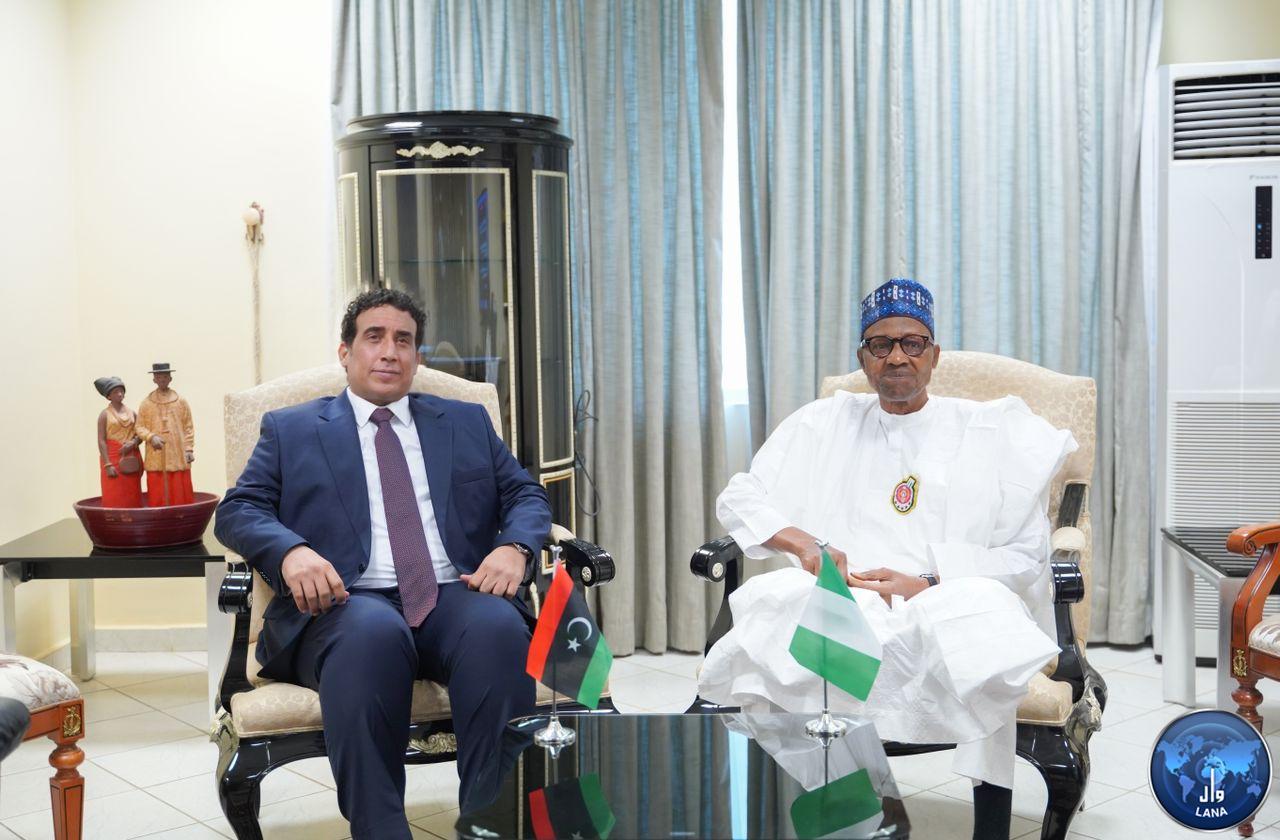 Abuja, 30 November 2022 (Lana) President of the Presidential Council, Muhammadu Al-Mnefi met in Abuja on Tuesday evening with the President of the Federal Republic of Nigeria, Muhammadu Buhari.
According to the Presidential Communication Office, the Nigerian President stressed that negative interventions of some political parties will not give a chance for Libyans to unite, and access to elections, praising the role of the Presidential Council at this sensitive stage.
For his part, Al-Menfi stressed that the Presidential Council still attaches great confidence and determination to the African Union to contribute seriously and effectively to reach comprehensive reconciliation in the country, which is the first building block of a just and transparent democratic system acceptable to the people, and all political parties in the State of Libya, thus getting the country out of the political stalemate.
=Lana=