---
A Tunisian delegation comprising businessmen and owners of oil companies is willing to return to work in Libya.
Pulbished on: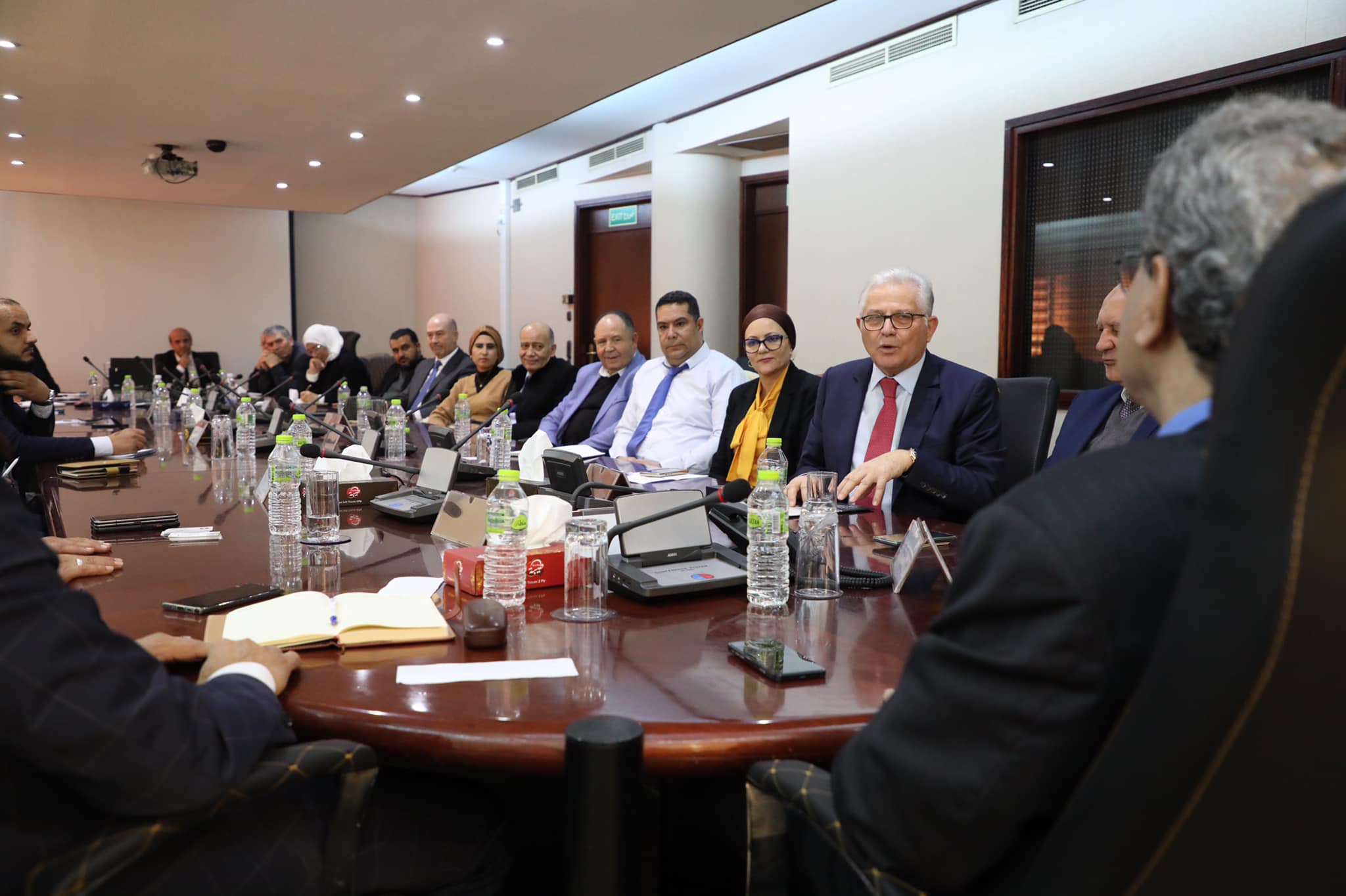 Tripoli, November 28, 2022 (LANA) - The Minister of Oil and Gas, "Mohamed Aoun," affirmed today, Monday, the ministry's determination to develop cooperation and joint work in the oil sector and renewable energies with the State of Tunisia.
This came during his meeting at the Ministry's office in Tripoli with a delegation of businessmen and owners of oil companies and the president and members of the Chamber of Commerce from the Republic of Tunisia, within the framework of their readiness to participate in the oil and gas exhibition, which will be held on the grounds of the Tripoli International Fair, starting from next Saturday, under the auspices of the Ministry of Oil and Gas in the Government of National Unity. .
Aoun briefed the Tunisian delegation on the ministry's vision of developing joint work in the oil and gas sector, its support for private sector companies, and the importance of its cooperation and partnership with foreign companies in the fields of oil and renewable energies as an alternative to self-sufficiency, exporting surplus gas and joint investment in Africa.
For their part, businessmen expressed their desire to return to work in Libya and invest in it, with the experience, ability and capabilities of their companies to compete in the fields of oil and gas, oil services and the development of oil fields, especially the neighboring ones.
During the meeting, the head of the Libyan-Tunisian Economic Chamber stressed the need to activate the partnership between Tunisian and Libyan private sector companies for integration and participation in entering the African market.
... (LANA) ...