---
Faki assures Al Lafi: The African Union stands with Libya as a pivotal country in the Union, and does not impose any solution on the Libyans.
Pulbished on: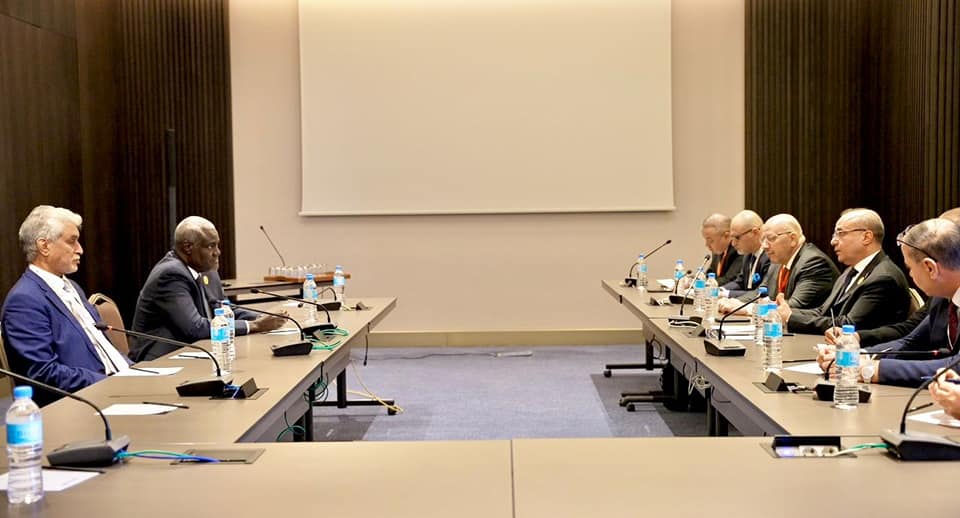 Niamey, 26 November 2022 (Lana) Vice President of Presidential Council Abdallah Al Lafi met on Friday in the Nigerien capital, Niamey the Chairperson of the African Union Commission, "Moussa Faki", on the sidelines of his participation in the seventeenth extraordinary summit on industrialization and economic diversification, in the African Continental Free Trade Area.
According to the Presidential Council's SMS page, the meeting dealt with the measures taken by the Presidential Council, regarding the reconciliation project, preparations for organizing the preparatory forum for the inclusive conference, in addition to discussing a number of proposals that could contribute to the success of the national reconciliation project.
During the meeting, Al Lafi stressed the importance of working with all parties to make the reconciliation file a success, and that all Libyans are concerned with it, considering that any step that does not lead to elections, is an ill-considered step, pointing out that the Presidential Council faces great challenges, including weak laws, and the lack of a constitution in the country, praising the role played by the African Union in this issue.
For his part, Moussa Faki praised the efforts made by Vice President Abdullah Al-Lafi, in his capacity as responsible for the national reconciliation file. He stressed that the African Union stands with Libya as a pivotal country in the African Union, within the framework of what the Libyans themselves decide.
=Lana=