---
Minister of Economy and Trade discusses mechanism of implementing minutes of the signed meeting with Minister of Trade and Export Development of the Tunisian Government.
Pulbished on: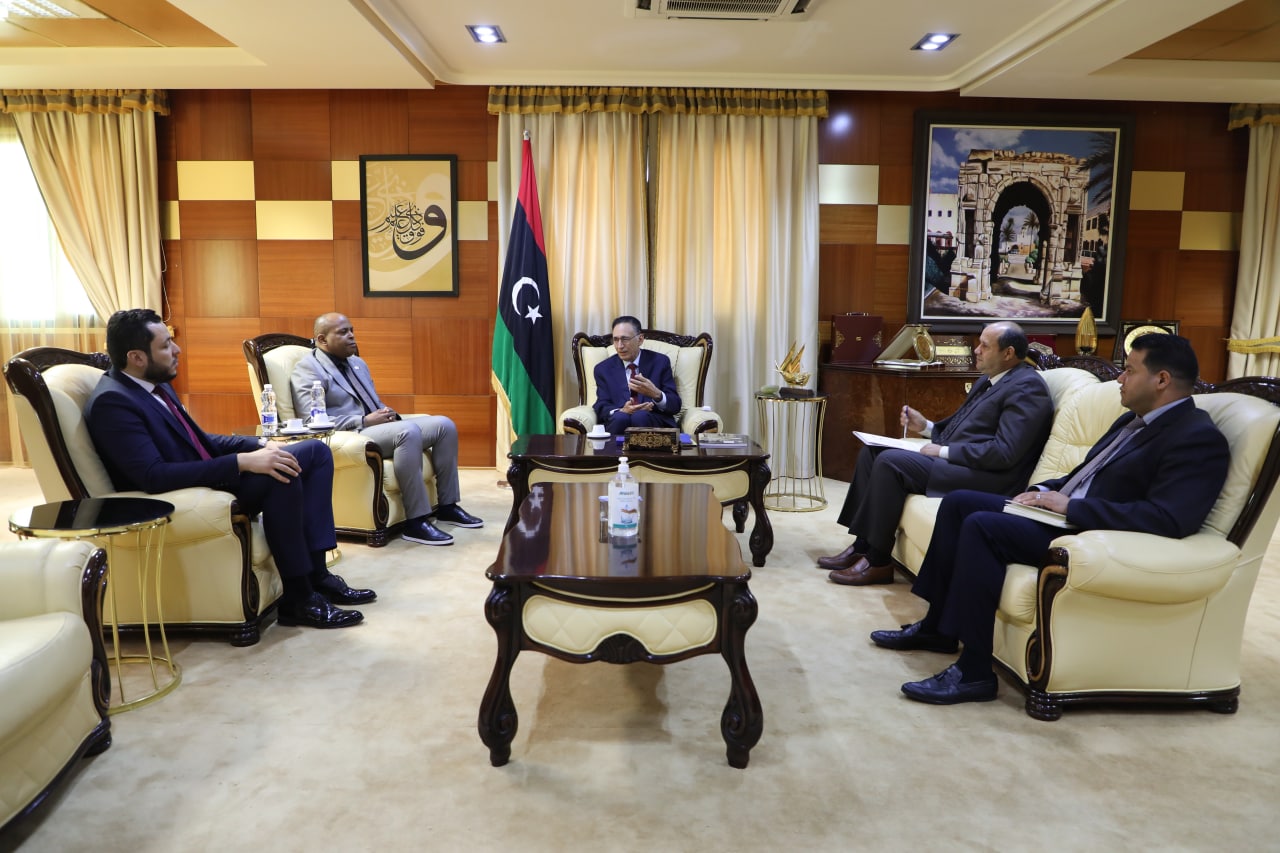 Tripoli 21 November 2022 (Lana) GNU Minister of Economy and Trade Mohammed Al-Haweij, discussed during his meeting with Undersecretary of the Ministry of Foreign Affairs for Organizations and International Cooperation, Omar Al-Kutti, mechanism for implementing the minutes of the meeting, which was signed during the visit of Tunisian ministerial delegation to Libya.
The meeting, which was attended by the Director of the Foreign Trade and International Cooperation Department at the Ministry, reviewed the executive program for the meeting's items with the Tunisian side, which aims to raise level of trade cooperation ,provides the necessary facilities for businessmen and investors, and facilitate the movement of travelers through the ports, in coordination with competent authorities in both countries.
It 's noteworthy that the minutes of the meeting include the formation of a joint work team that undertakes a study to establish a joint border economic zone "Ras Jedir", as well as facilitating the transactions of Libyan businessmen, represented in administrative and financial procedures, and the free flow of goods between the two countries with lifting of all bans related to that, in addition to forming a Joint work team to set a vision for food and drug security in the two countries, and work to invite Libyan and Tunisian businessmen to participate and invest in infrastructure projects in the two countries, and to confirm the implementation of the mutual recognition agreement of the certificates of conformity and quality, and to facilitate the entry procedures for goods of foreign origin supplied to Libya through Tunisian ports, and the conclusion of a twinning agreement between the Libyan Competition Council and its Tunisian counterpart.
=Lana=