---
The Presidential Office receives the Regional Director for the Middle East and North Africa at the German Foreign Ministry
Pulbished on: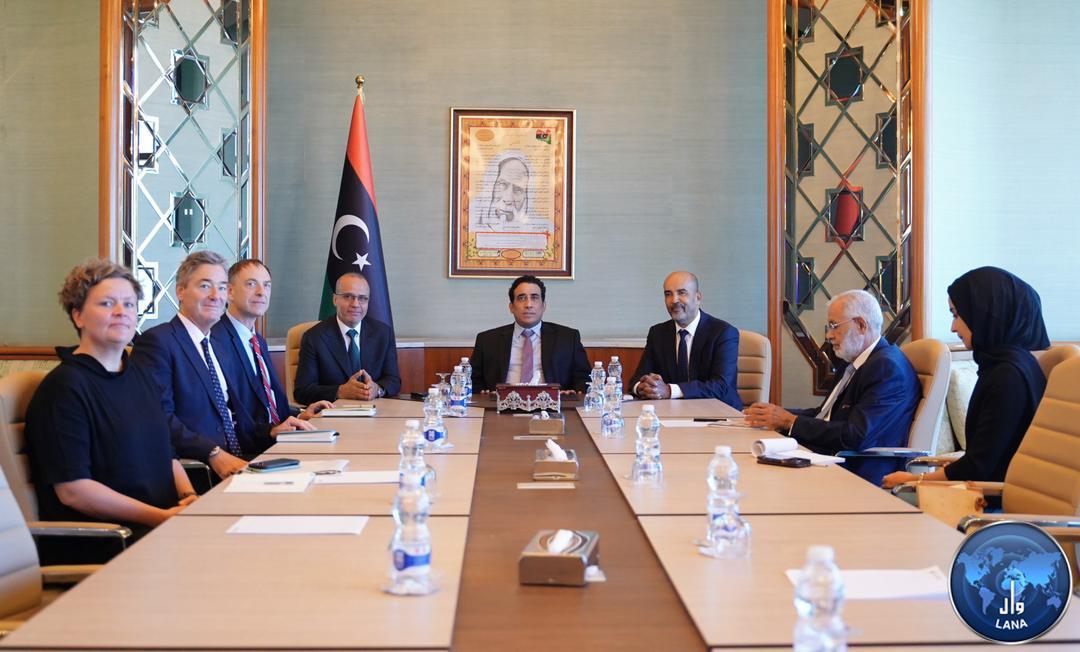 Tripoli, October 04, 2022 (LANA) - The President of the Presidential Council, "Mohammed Al-Manfi" and the two deputies of the Council, "Abdullah Al-Lafi" and "Moussa Al-Koni" received today, Tuesday, in Tripoli, the Regional Director for the Middle East and North Africa at the German Foreign Ministry, "Christian Backe".
The interview, which was attended by German Ambassador to Libya "Michael Unmacht", dealt with the latest developments in the political, economic and security situation in Libya, the project of national reconciliation, getting out of the political blockage and reaching the elections as soon as possible.
According to the media office of the Presidential Council, "Al-Manfi" praised Germany's positive role towards Libya, especially through its efforts in the Berlin tracks (2,1), to find a solution to the Libyan crisis, and to come up with a consensus that paves the way for stability in the country.
In turn - according to the same source - the regional director praised the role of the Presidential Council as it represents the unity of Libya, noting that Germany is seeking with its regional partners to achieve stability in the country and enhance security, in order to prepare the situation, in preparation for holding presidential and parliamentary elections.
...(LANA)...