---
During her meeting with Abu-Jannah ,representative of WHO in Libya reiterates her commitment to support Health sector in the country.
Pulbished on: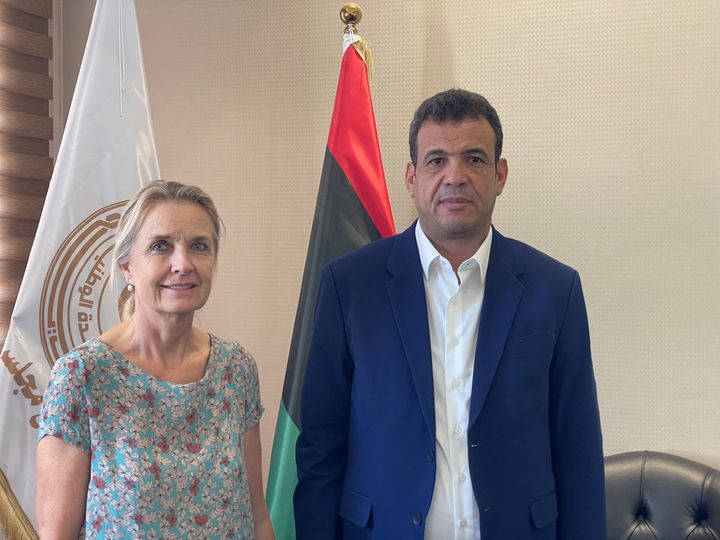 Tripoli 4 October 2022 (Lana) World Health Organization "WHO" reiterated its commitment to support efforts of the GNU Ministry of Health ,to upgrade the health services provided to Libya ,especially vaccines and immunizations in the fastest possible method ,while ensuring their quality.
This came during discussions by the Acting Minister of Health Ramadan Abu-Jannah ,at the Minister's office in Tripoli yesterday, with representative of WHO to Libya, and the Head of mission in Libya ,Elizabeth Hoff, where they discussed supporting Health sector in the country.
Abu-Jannah stressed importance of rehabilitation and training of medical and paramedical staff, with more attention to be given to the Health sector workers in the southern region ,stressing the need for cooperation in exchanging information and experiences ,enhancing cooperation between all institutions related to the sector, and facilitating treatment of chronic diseases patients in Libya.
For her part ,Elizabeth Hoff, explained the organization's priority which is to provide medicines and medical supplies to support emergency health services in Libya ,thanking Abu-Jannah for the facilities provided by the Ministry and its medical departments to the organization ,with the aim of strengthening the health response in the country.
=Lana=