---
A Libyan-Turkish agreement on a number of items related to media disinformation and false news.
Pulbished on: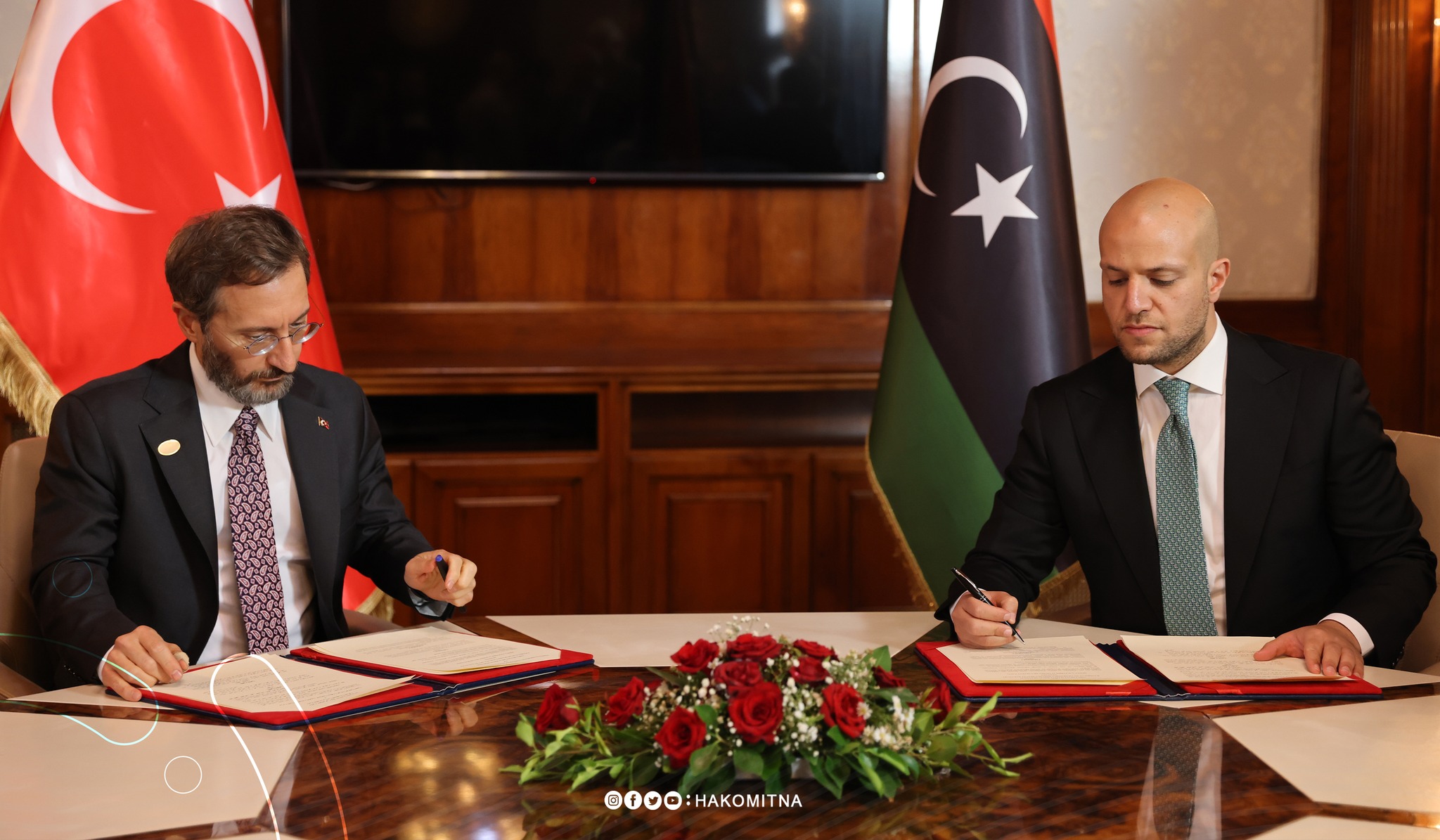 Tripoli, October 3, 2022 (LANA) - Within the group of memoranda of understanding concluded today, Monday, between Libya and Turkey, the Minister of State for Communication and Political Affairs in the Government of National Unity, "Walid al-Lafi" and the head of the Communication Department of the Turkish Presidency, "Fahrettin Altun" signed the memorandum of understanding in the field of media and communication. .
The memorandum of understanding included:
Encouraging and developing cooperation in the field of government communication and exchanging experiences and knowledge.
Raising the level of capabilities in the field of social communication through mutual training programs between the two countries.
Cooperation in the field of broadcasting and publishing through the exchange of visual, audio and non-electronic contents.
Encouragement to raise the level of cooperation between the official news agencies between the two countries.
Work together in the fight against false news and media misinformation.
...(LANA)...