---
The book ship Logos Hope docks in Benghazi.
Pulbished on: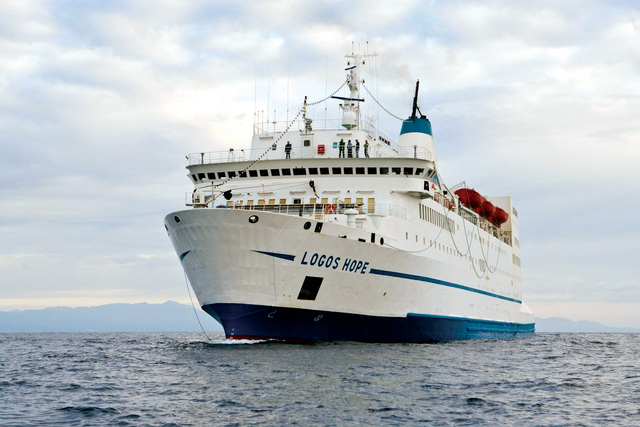 Benghazi, 8 August 2022 (Lana) The book ship "Logos Hop" docked on Monday at the Benghazi Seaport from Malta. The Head of the Benghazi Municipal Steering Council, Al Saqar Bujawari welcomed the visit of the ship "Logos Hope" to the municipality and the holding of the floating book fair on board the ship in the city of Benghazi. During his meeting on Sunday with the Director of the floating book fair Bujawari said the visit comes within the framework of the city's transition from "a state of war to a state of stability and security."
The spokesman for the Benghazi Seaport, Muftah Al-Shuhaibi said the ship docked this morning at the Benghazi port and once the procedures are completed, the visit to the fair will be open to the public for a week. The floating fair features a large collection of books with more than 5,000 titles. Its subjects range from science, sports, gastronomy, arts, medicine, in addition to dictionaries and languages.
=Lana=