---
Acting Head of UN Mission in Libya commends efforts of the Presidential Council in finding a solution to the political crisis.
Pulbished on: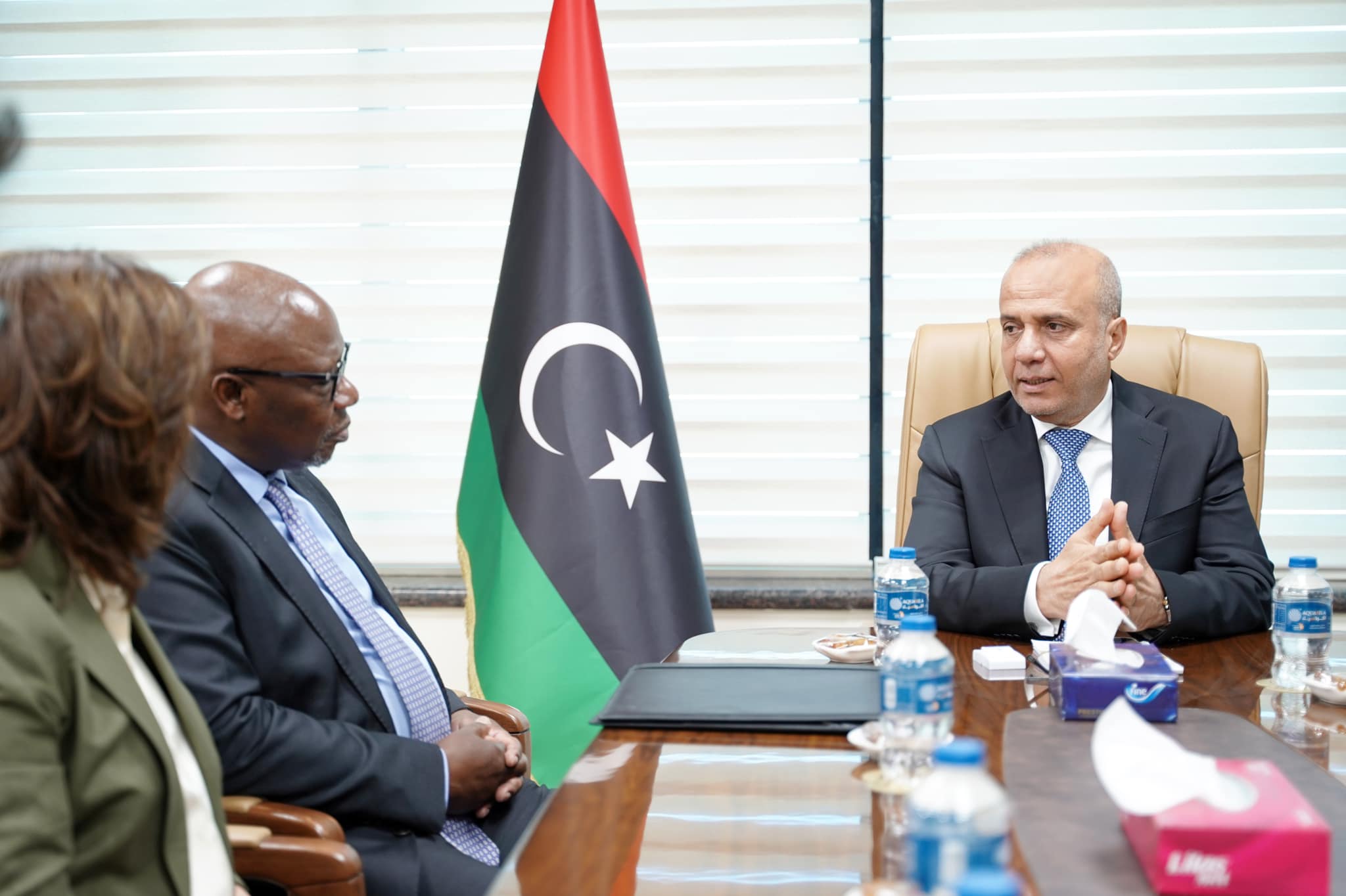 Tripoli, 8 August 2022 (Lana) Deputy President of Presidential Council, Abdullah Al-Lafi, met today in Tripoli with the Acting Head of the United Nations Support Mission in Libya (UNSMIL), "Risdon Zeninga", to discuss the latest developments in the political process in Libya.
Al-Lafi praised the efforts of the United Nations in reaching a solution to the Libyan political crisis, vowing that the Presidential Council will continue to communicate with all parties involved in the political process, to resolve the remaining points of contention in the constitutional track between the House of Representatives and the High Council of State, and develop an integrated roadmap, to set a date for holding of electoral entitlements.
For his part, the head of the mission offered his condolences to the Presidential Council and the Libyan people, for the victims of the Bint Baya incident in southern Libya, wishing speedy recovery for the injured.
The acting head of mission confirmed the United Nations' support for the Presidential Council's efforts to reach out to all parties to end the political crisis in the country, as well as the progress he has made in the national reconciliation file, by reaching out to experts, university professors and research centers.
=Lana=