---
Interior Ministry Undersecretary for Public Affairs discusses with Egyptian Ambassador Cooperation prospects.
Pulbished on: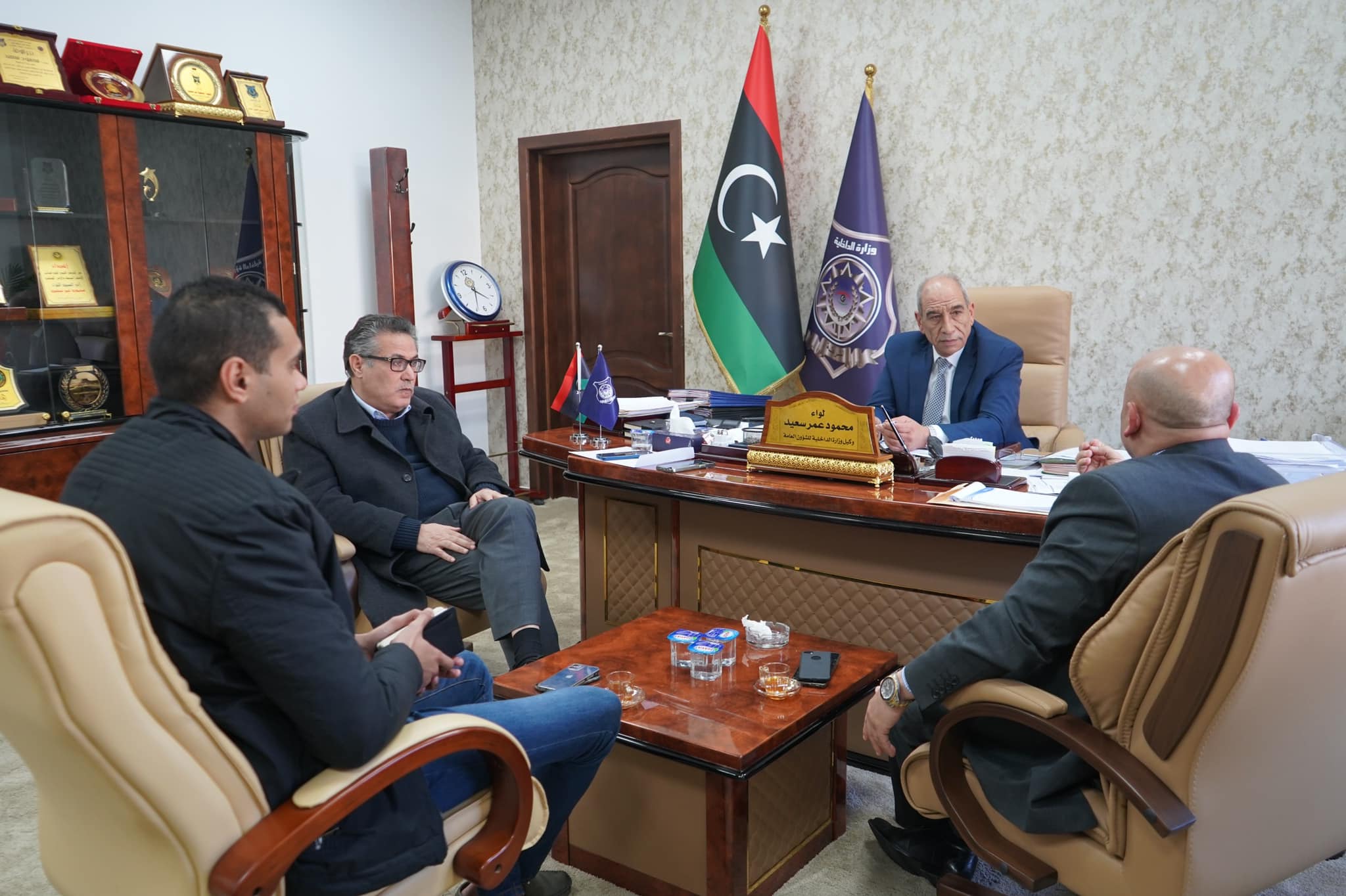 Tripoli, 1 December 2021 (Lana) The Ministry of Interior Undersecretary for Public Affairs, Major General Mahmoud Saeed met today at the Ministry of Interior in Tripoli with the Ambassador of the Arab Republic of Egypt Tamer Mustafa. The meeting was attended by the Ministry's Undersecretary for Consular Affairs.
During the meeting, the situation of the Egyptian community in Libya and issues of bilateral concern, including security and the return of Egyptian workers to Libya, were discussed.
The Undersecretary highlighted the brotherly ties that links the two peoples in Libya and Egypt, and importance of joint cooperation.
=Lana=