---
Al-Toumi discusses with experts from Derna a proposal to address the repercussions of floods and reconstruction
Pulbished on: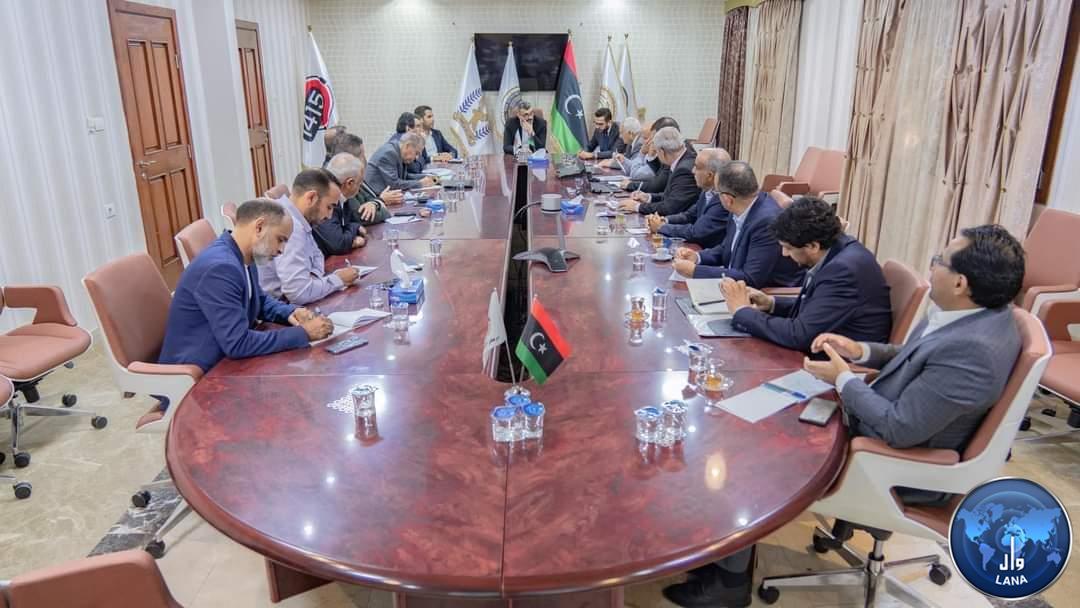 Tripoli, October 3, 2023 (LANA) - The Minister of Local Government of the Government of National Unity - Head of the Emergency and Rapid Response Team - "Badr al-Din al-Toumi," along with engineers and experts from Derna, followed the continuation of relief and reconstruction efforts, the file of government efforts in providing relief to areas affected by torrents and floods. , and reconstruction in the city of Derna and the afflicted municipalities.
The meeting, which was attended by a member of the government team, "Mohamed Hamouda," reviewed the proposal submitted by members of the expert committee to address the repercussions of the floods in the course of reconstruction and recovery at the near and medium levels.
The Minister of Local Government addressed the efforts of the government team in dealing with the repercussions of the crisis from the first hours, indicating that with regard to infrastructure and restoring basic services in the city, the government team has completed an inventory and evaluation of all the damage to educational institutions, health centers, roads and bridges.
Al-Toumi announced that the National Unity Government is in the process of embarking on light and comprehensive maintenance work for educational institutions through the branch of the Educational Facilities Authority in the Eastern Region, dealing with the massive damage that befell the public road network, and implementing a package of government measures related to social care and psychological support for residents of the affected areas.
(And)