---
The House of Representatives approves the laws for electing the President of the State and the National Assembly.
Pulbished on: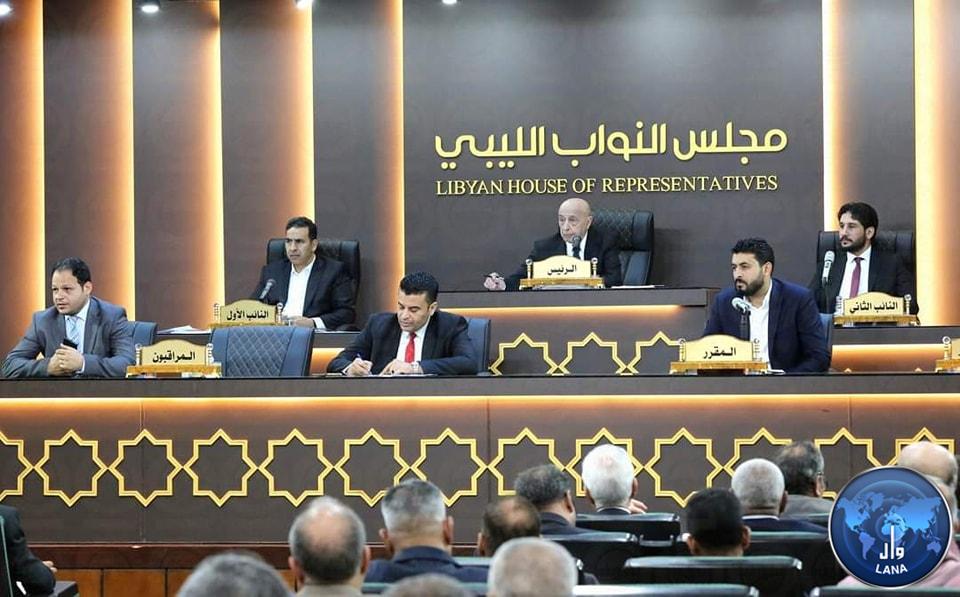 Benghazi, October 2, 2023 (LANA) - The House of Representatives, in its session today, Monday, unanimously approved the issuance of the law for electing the head of state and the law for electing the National Assembly, which was completed by the (6+6) Committee, according to what was announced by the official spokesman for the House, Abdullah Belhaq.
The Council had begun its session with a speech by the Speaker of the Council, Aqeela Saleh, in which he announced that he had received the law to elect the President and Parliament yesterday, Sunday, from Representative Jalal Al-Shuwaihdi.
He said that the law that was approved by the (6+6) Committee according to the constitutional amendment does not exclude anyone who meets the known conditions for candidacy, and every citizen has the right to run as a civil or military candidate without excluding anyone, and whoever does not win the elections will return to his previous job.
Aqeela considered that the law took into account all considerations and the circumstances that the country is going through and achieved equality in the practice of political work, expressing his thanks to the (6+6) committee responsible for approving election laws for "accomplishing this work," considering that it is "a basis for unifying power in the country and achieving Libyans' desire for presidential and parliamentary elections.
(LANA)